IMPEKA, IMPEKKA, IMPECCA…?
We are still looking for answers, but we don't care what they prefer to call it anymore. For us, it will always be the STEP-WISE PATH TO IMPECCABILITY.
We are thankful only to our amazing customers and their support. Indeed, we have the best customers in the world.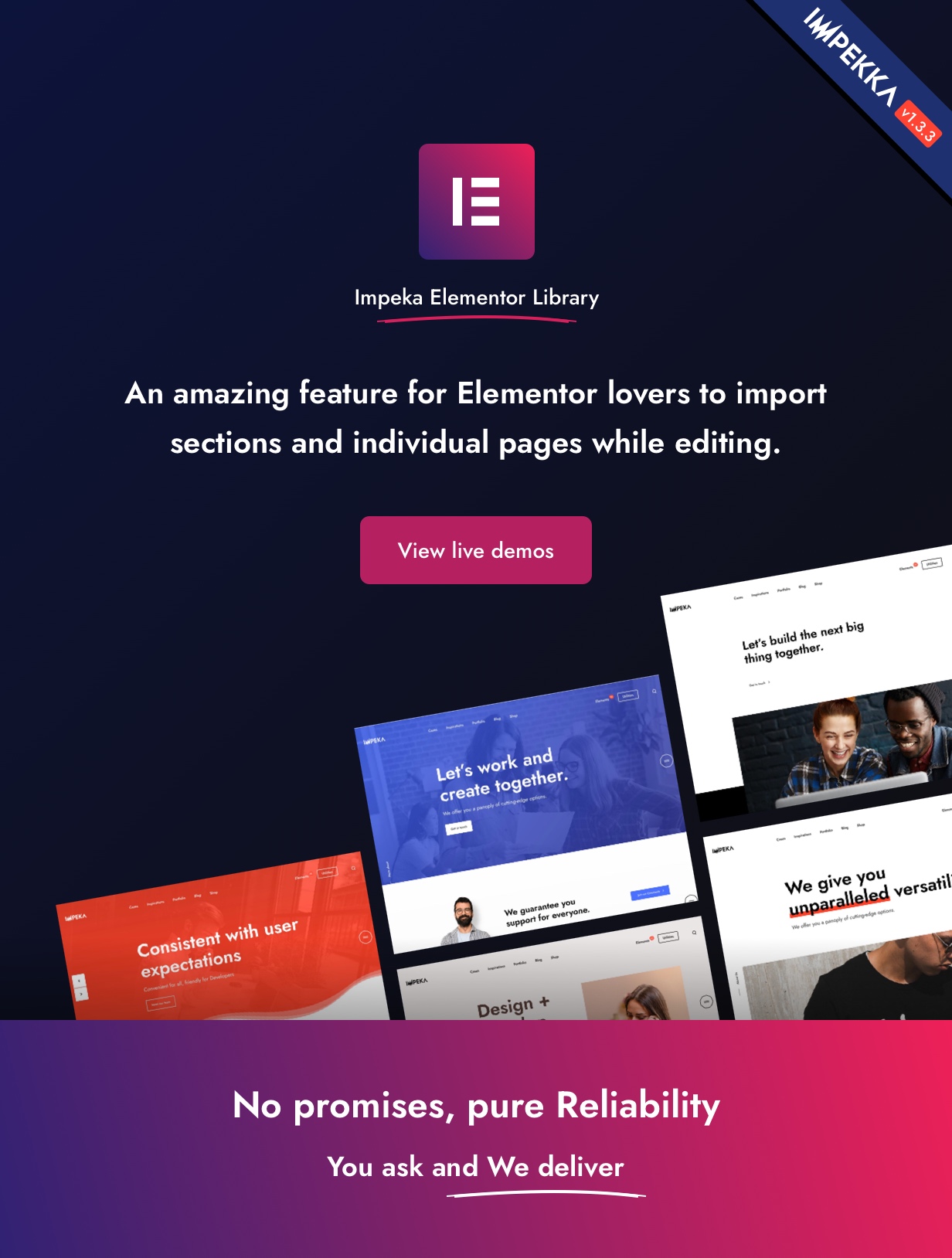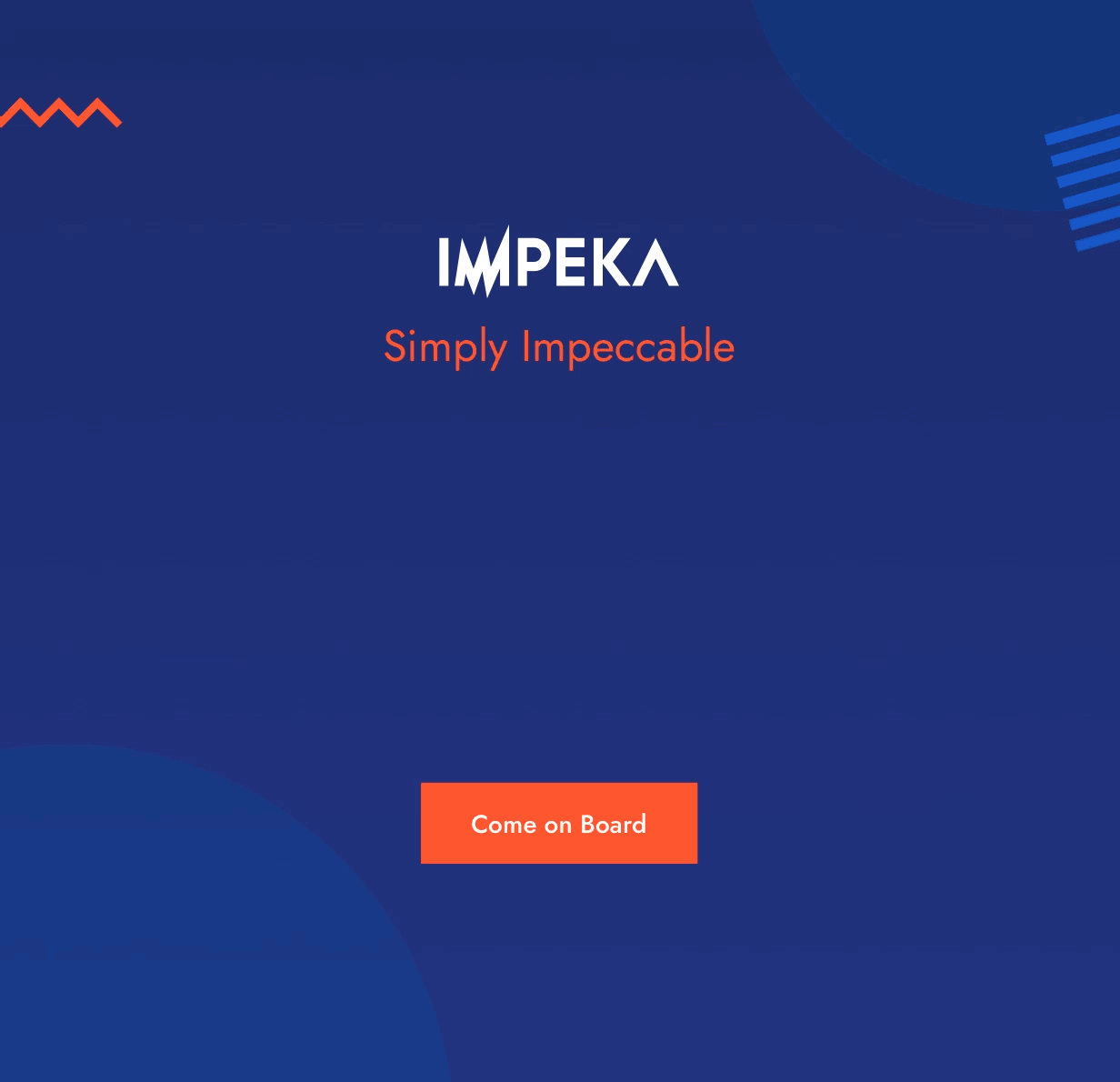 Effortless and intuitive for beginners, and full of potential for more advanced users, Impeka gives you complete freedom to dream up your ideal website and then make it happen, fast. With Impeka, your website will be fast, fully responsive and professionally optimized for SEO, so you can be sure that you're holding your own against the competition, getting noticed by the right people, and giving your visitors what they want. The best news is that you don't need any coding or design skills to get professional results from this premium WordPress theme – you can leave that to us.
Our goal has always been to motivate, encourage and release our fellow creatives to do their thing, so we've lovingly crafted a theme that is both super easy to use and packed full of endless possibilities. Impeka is a creative and multipurpose WordPress theme that gives you unparalleled versatility. The vast array of theme options makes this cutting edge responsive WordPress theme perfect for websites of all kinds, from bloggers and freelancers, agencies and online stores, to commercial businesses and corporations – there really is no limit!
Choose your favourite page builder among the 2 most famous ones, the WPBakery page builder and the Elementor builder, and start editing your website with Impeka. More than 50 handcrafted elements created with cutting-edge technologies can guarantee a great experience for any purpose. Gutenberg default WordPress editor combined with Impeka's custom blocks (10) can also provide premium solutions for your website. We strongly believe that Gutenberg is the future of WordPress.
User experience is one of our highest priorities, and the clean and contemporary interface of Impeka is the icing on the premium cake. Simple but effective, effortless yet powerful, this outstanding multipurpose WordPress theme has been created with industry-leading technologies so that – whether you want your users to browse, subscribe, shop or share – your website lives up to the high standards and evolving demands of today's e-community.
As an elite and top-rated author on ThemeForest, Greatives has consistently been recognized for the exceptional design quality and superior performance of our themes. We are a passionate team of professional web designers and developers, and WordPress virtuosos, who specialize in creating premium WordPress themes that ooze quality, performance and flexibility. We don't believe in compromise. You, your brand and your users deserve the very best, and that's why we pour our love, dedication and expertise into every one of our prized WordPress themes. Create, and make it great – that's the Greatives way.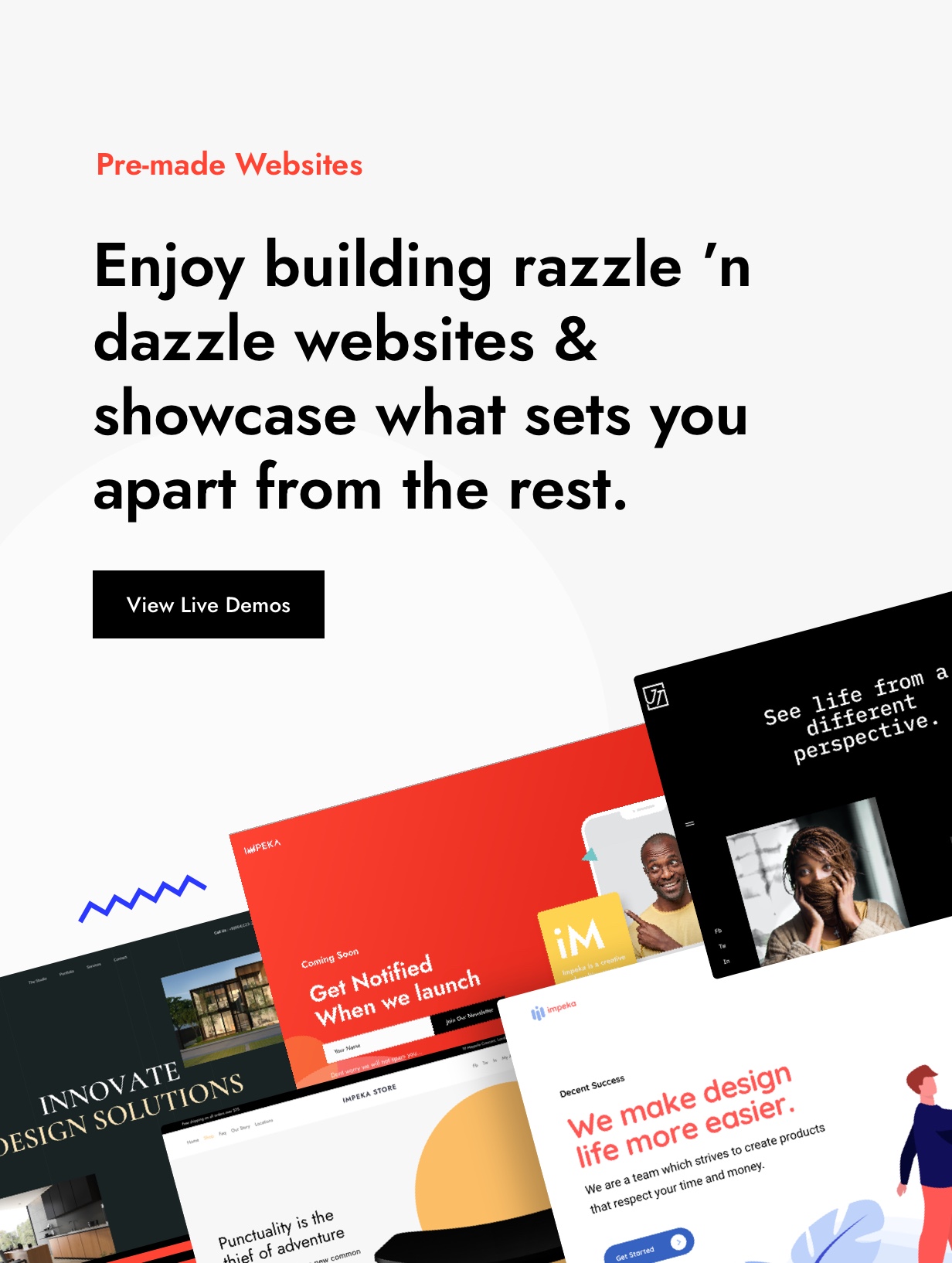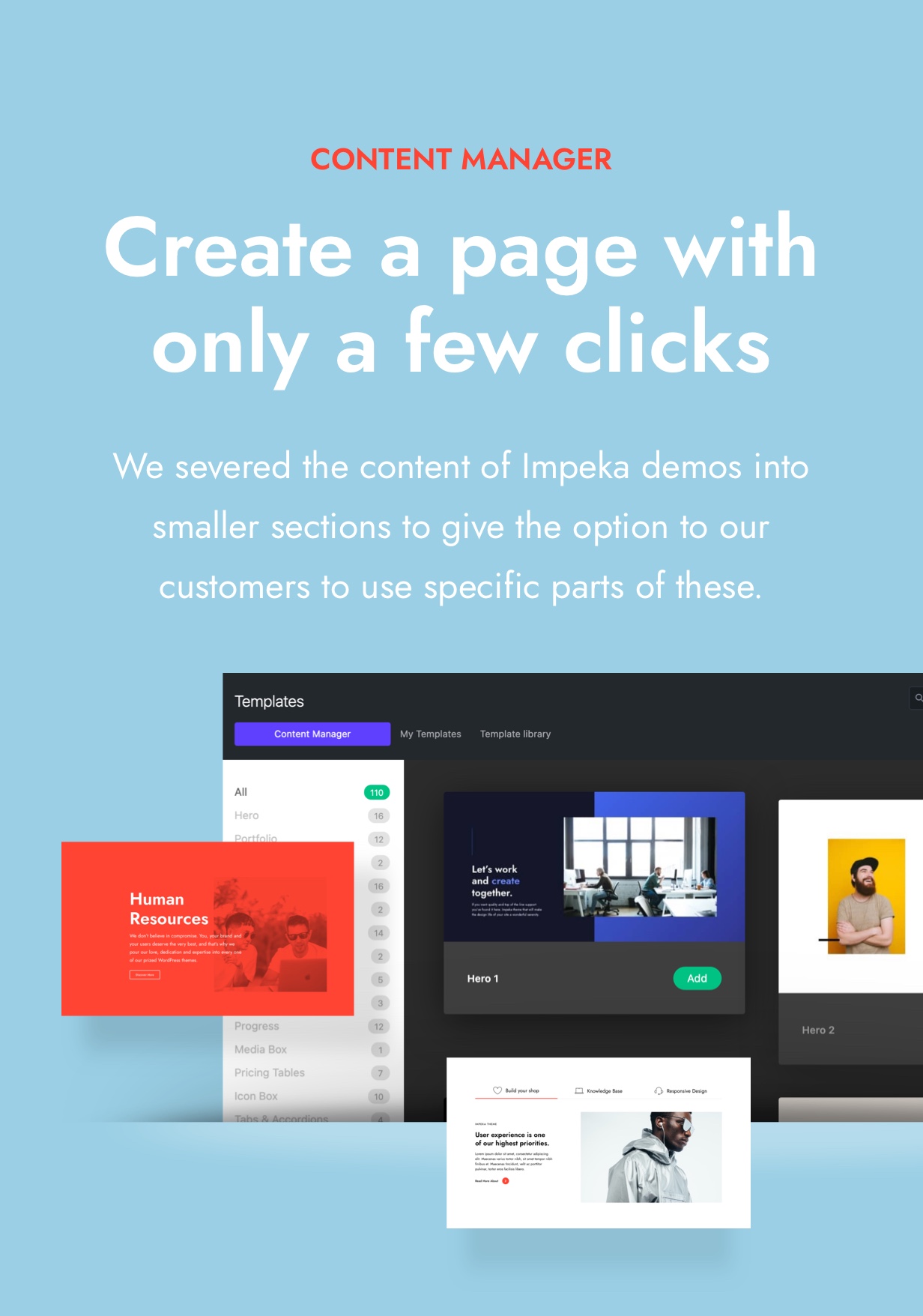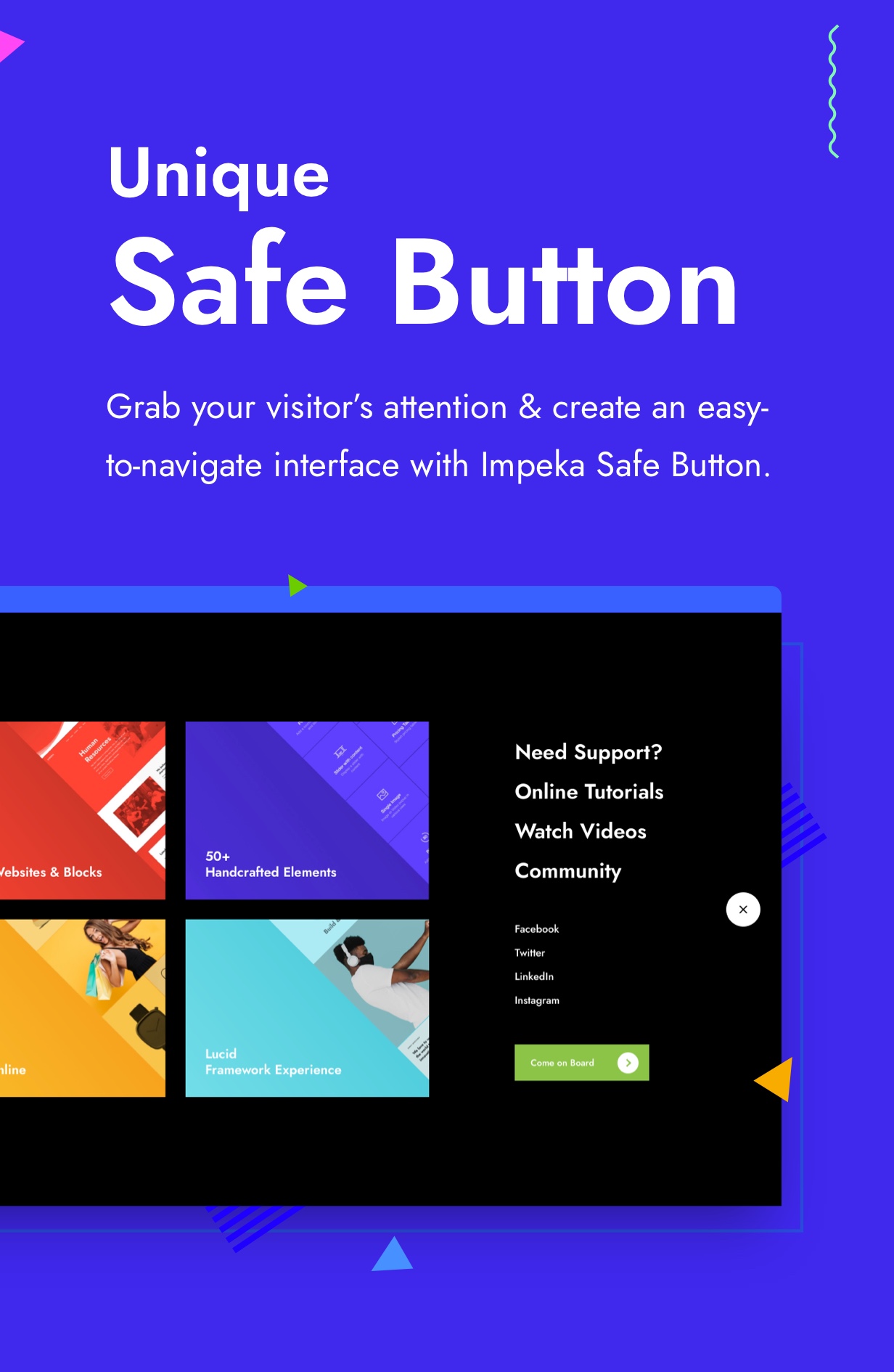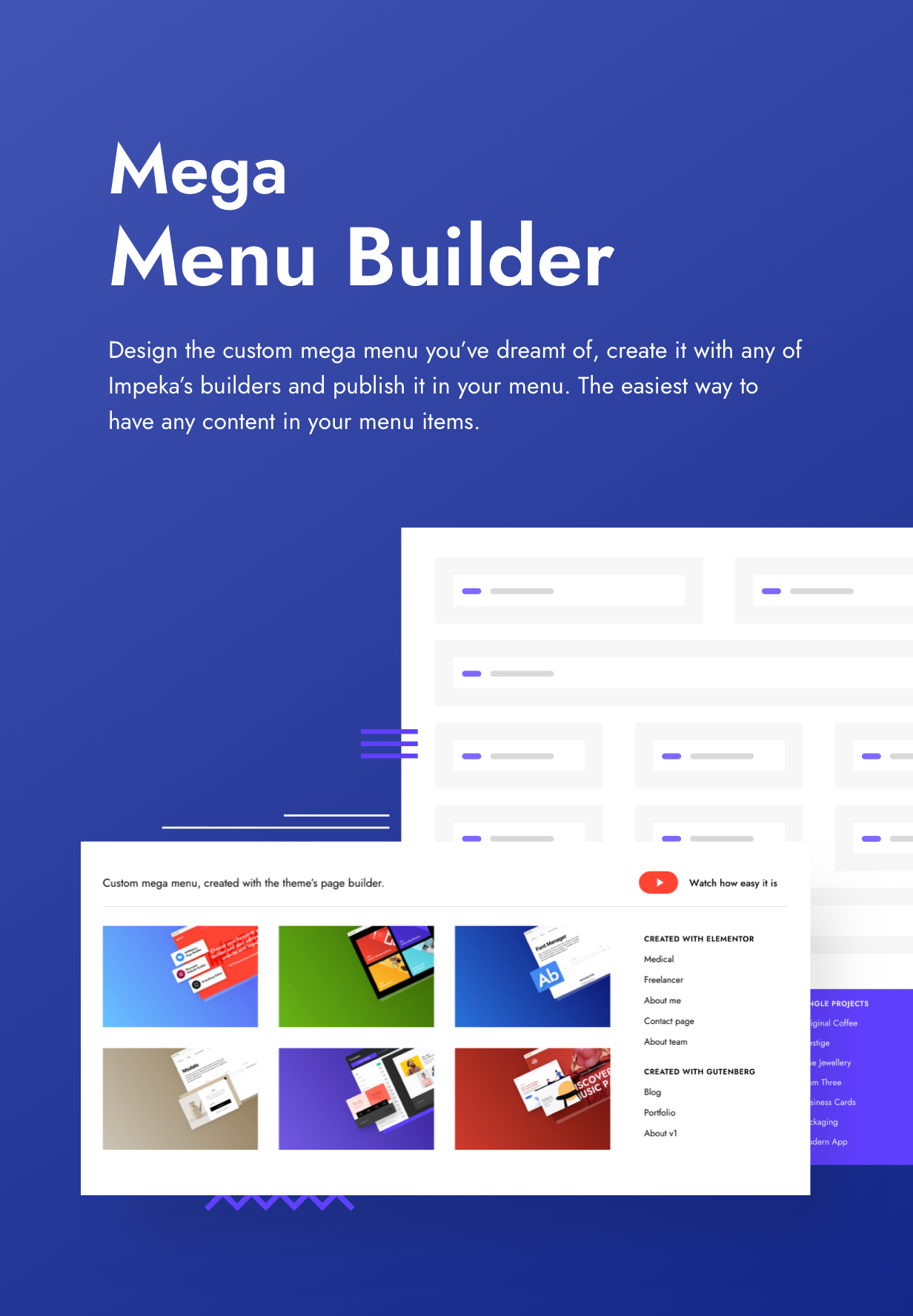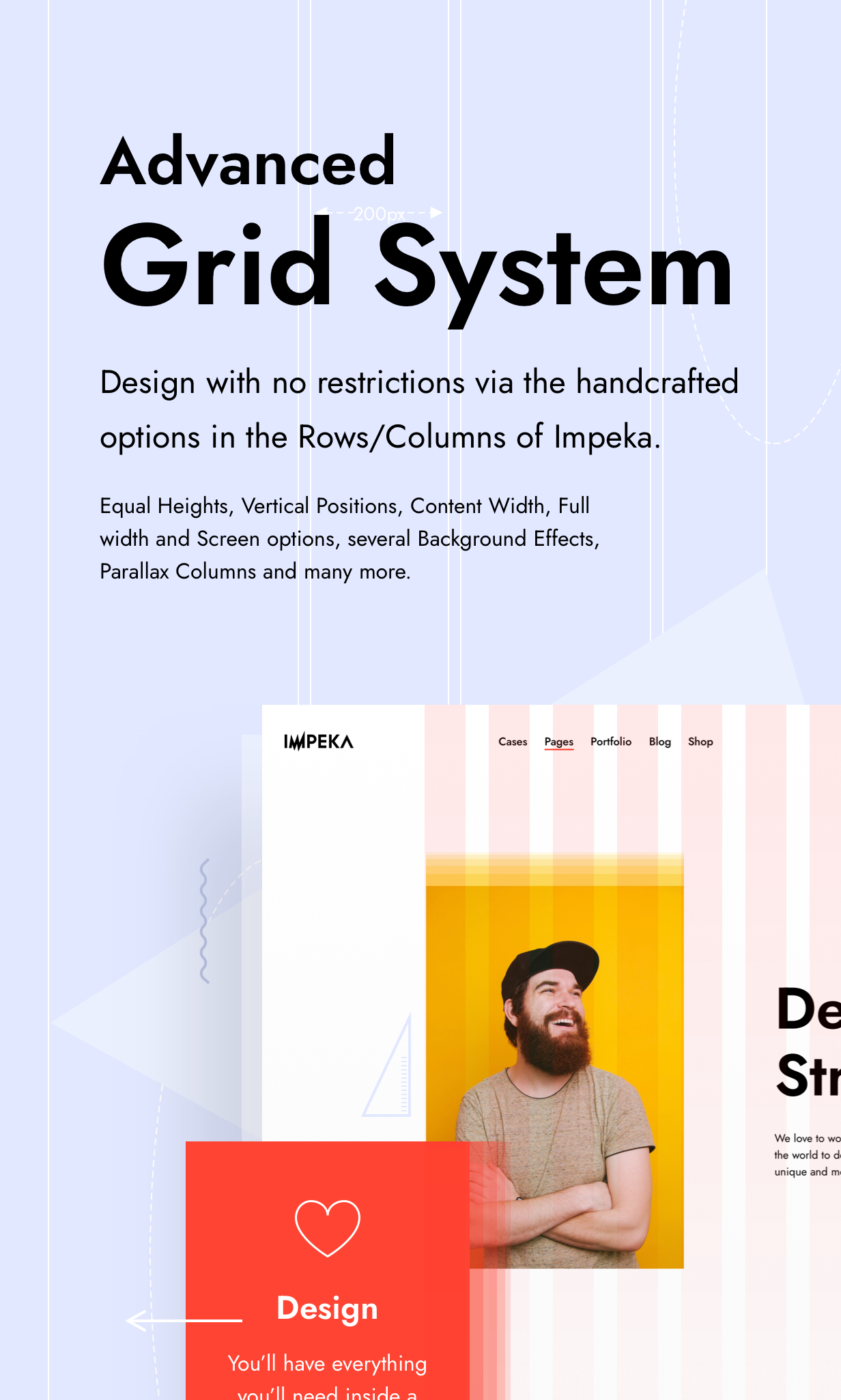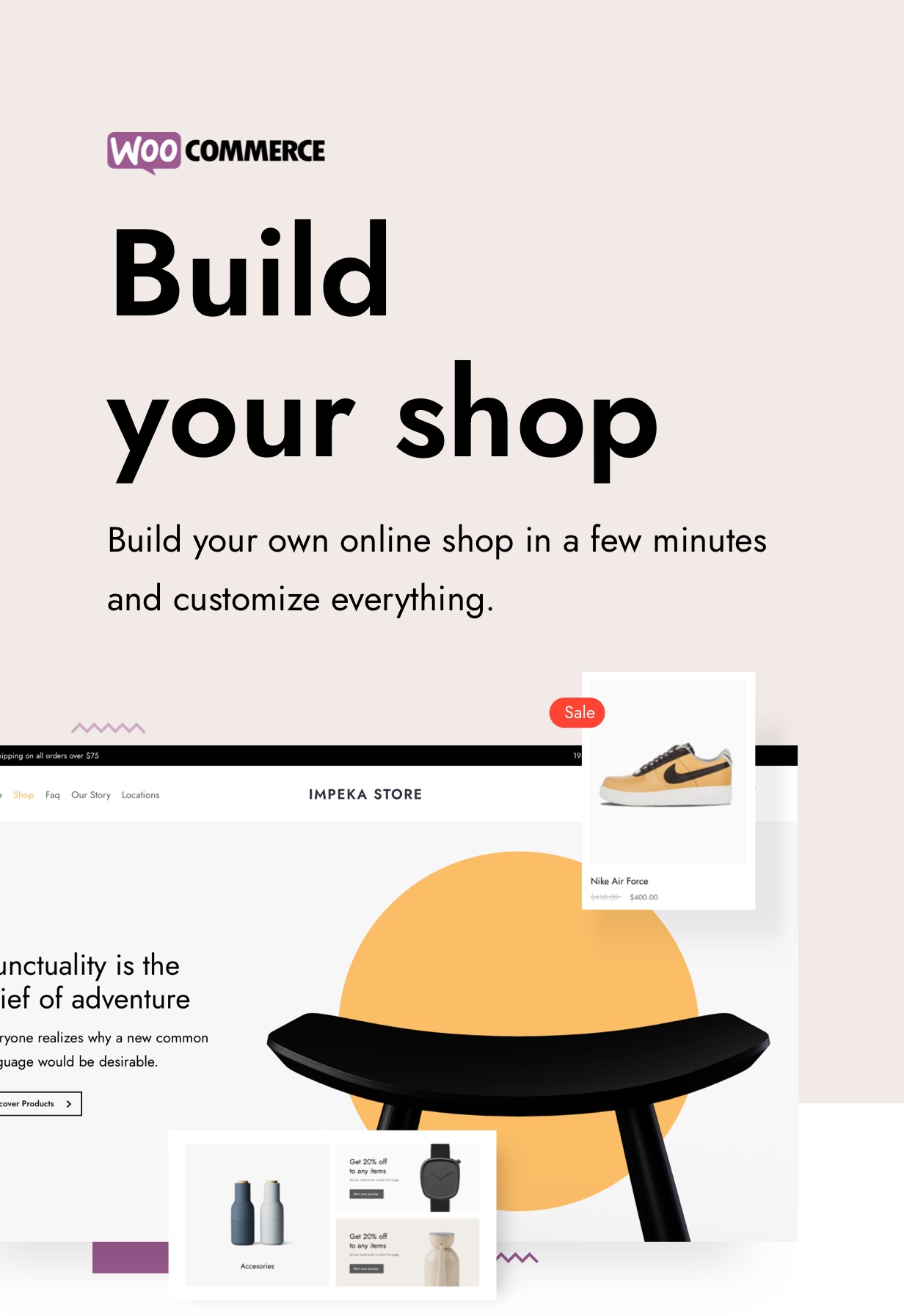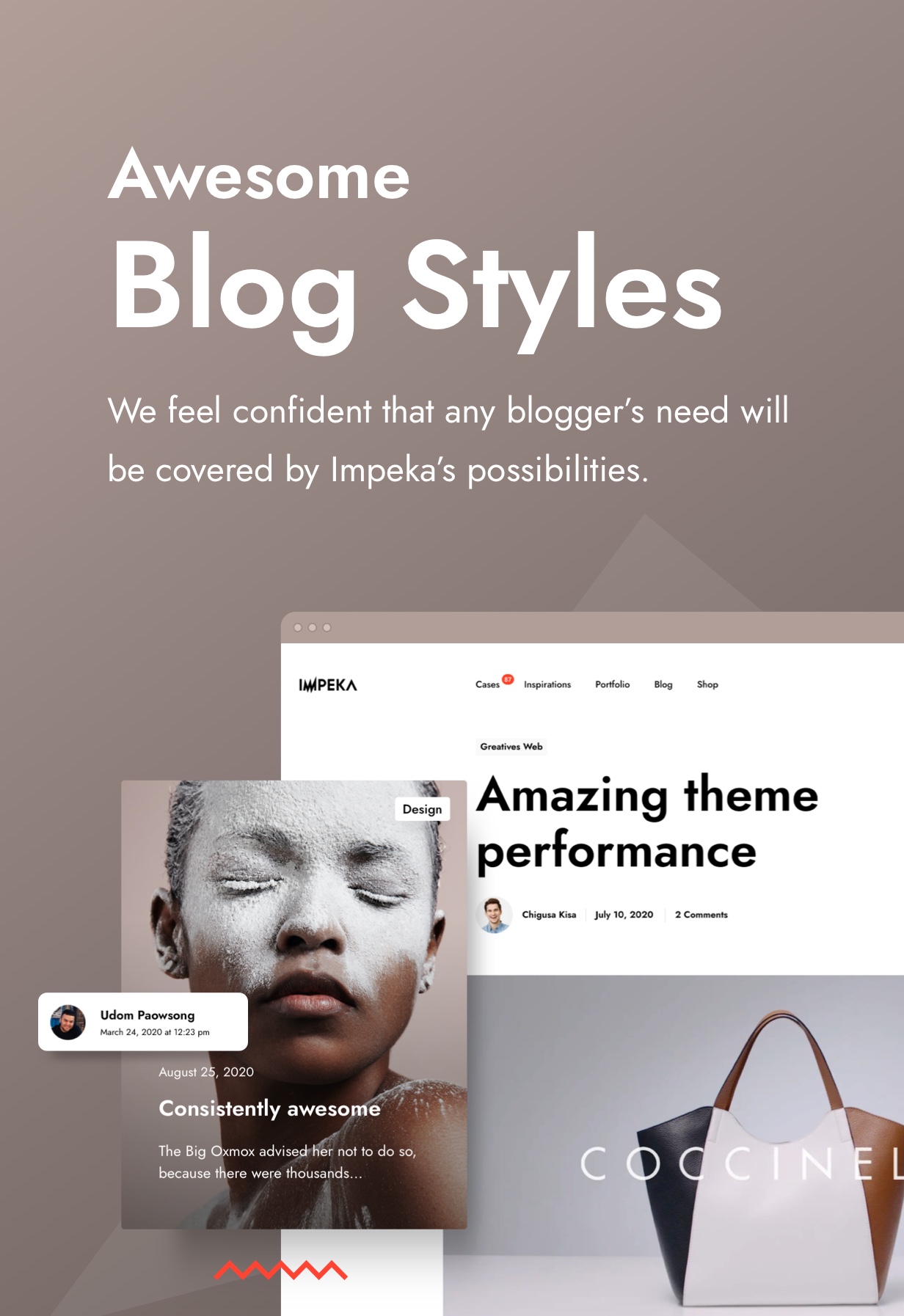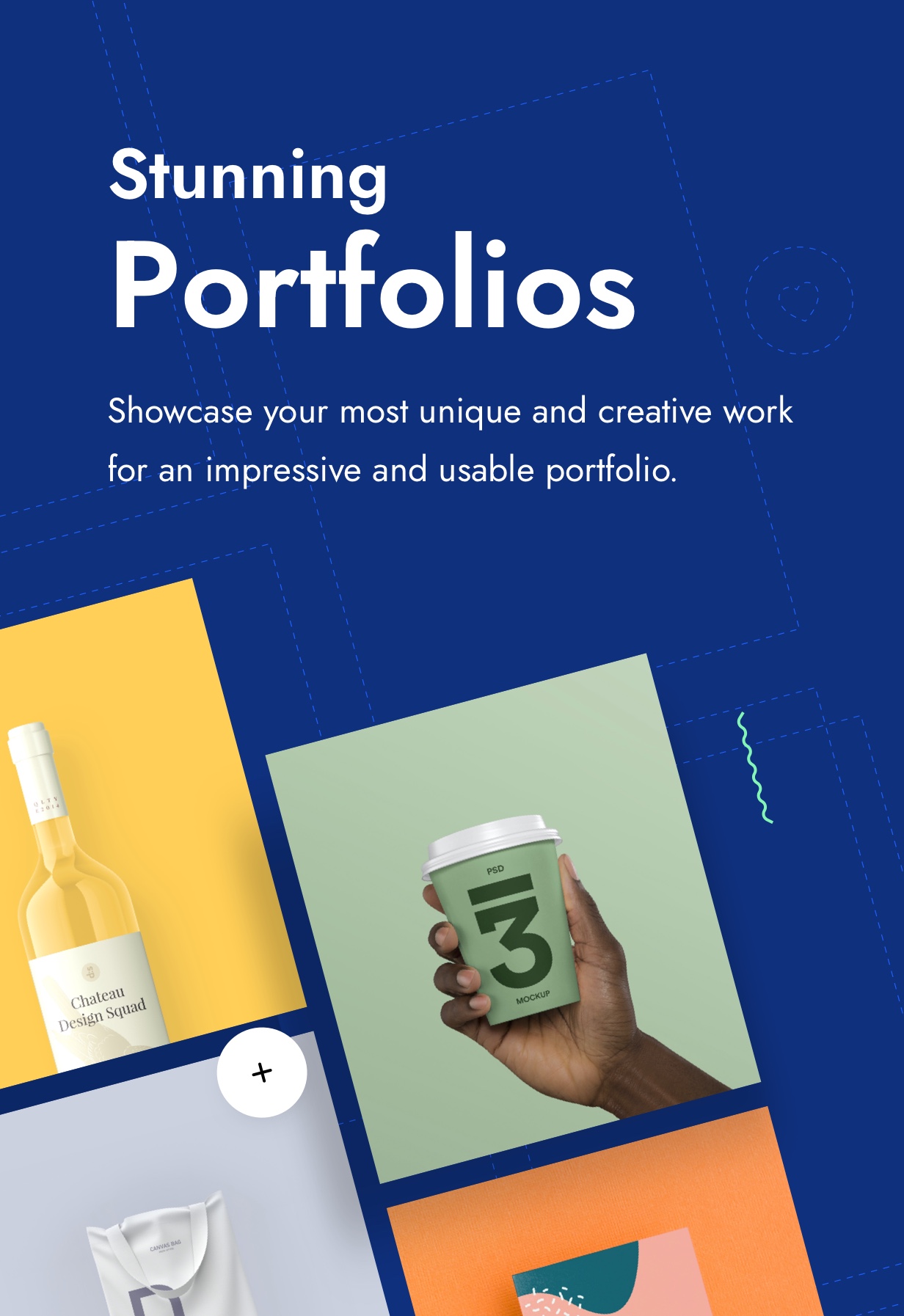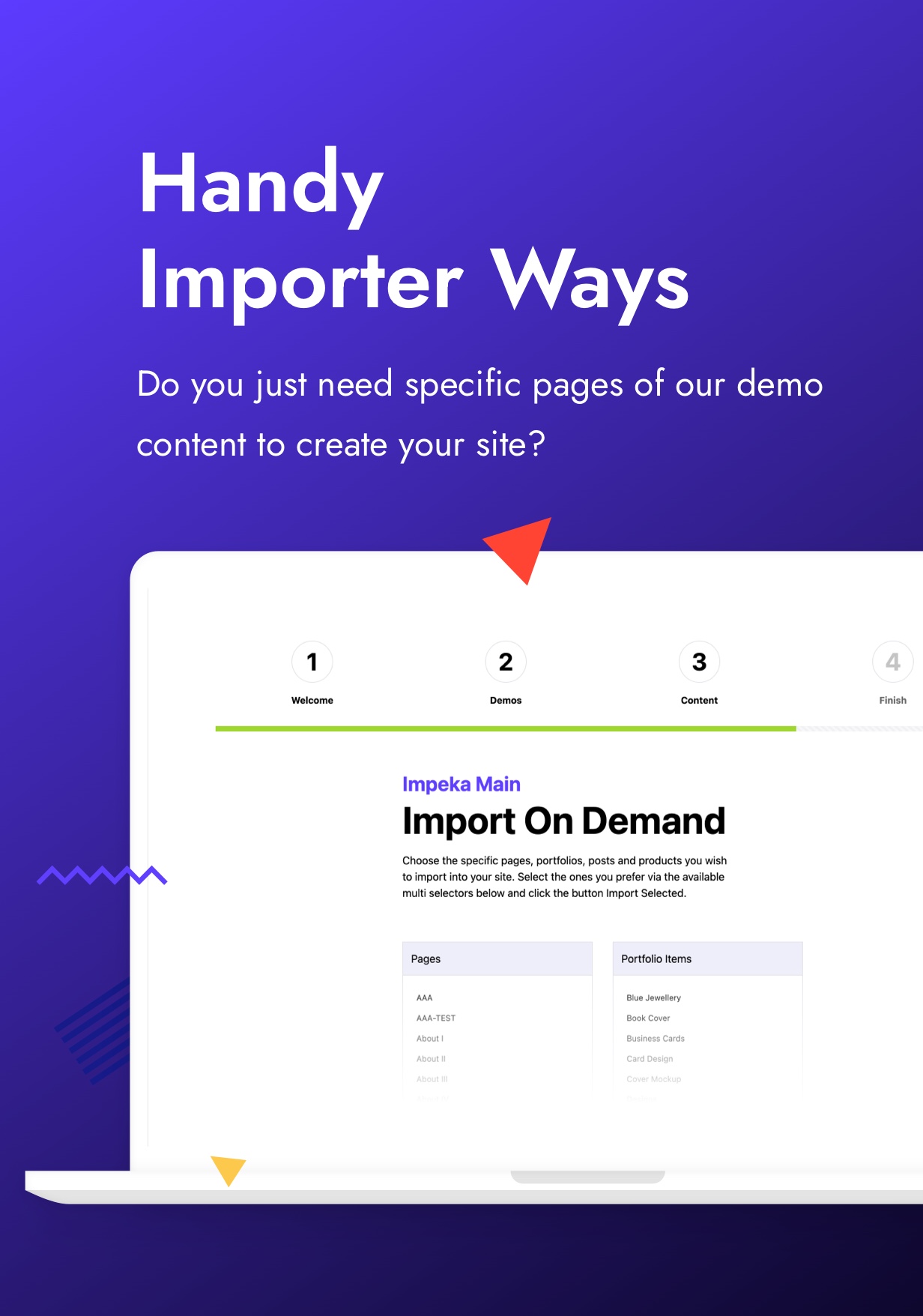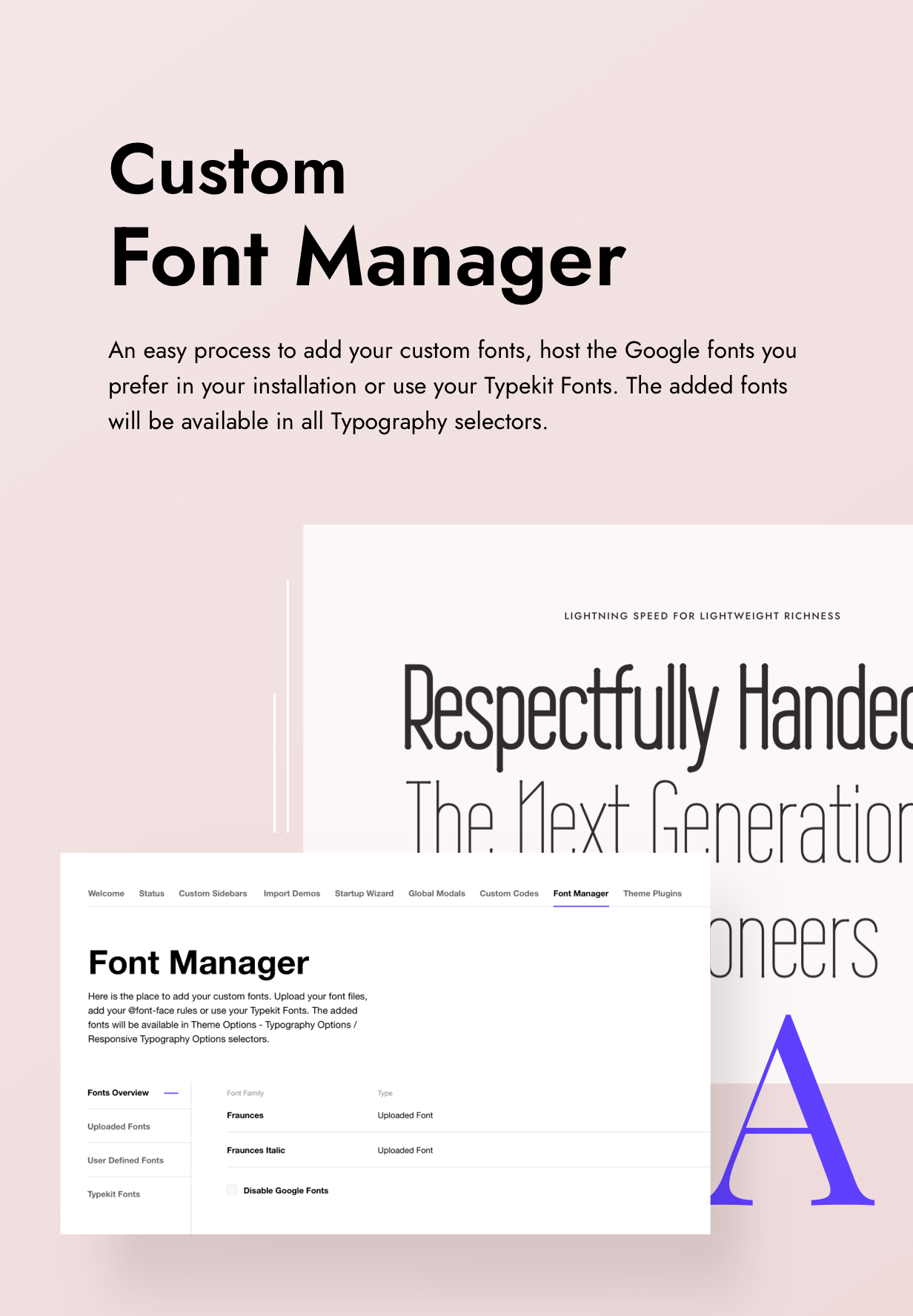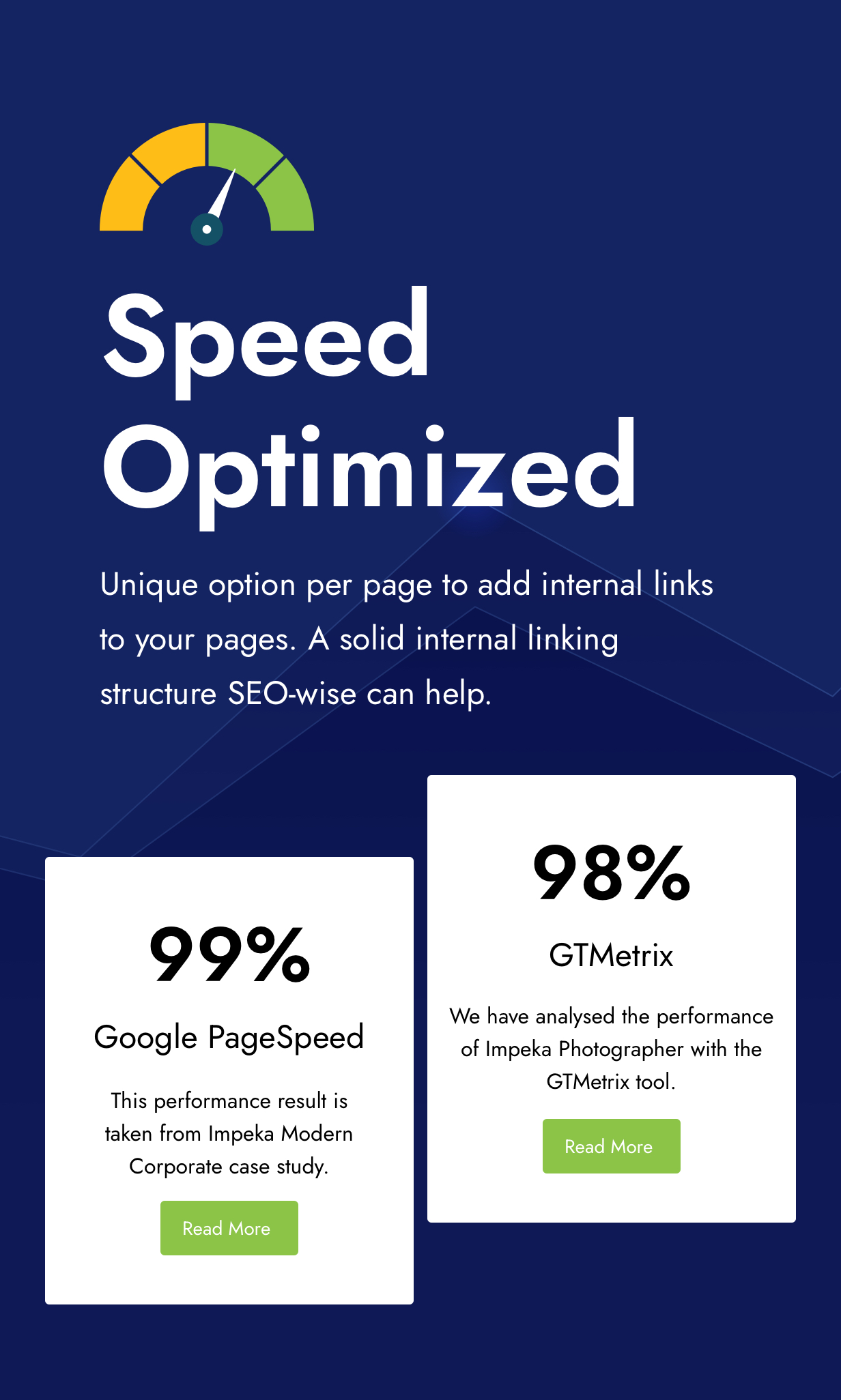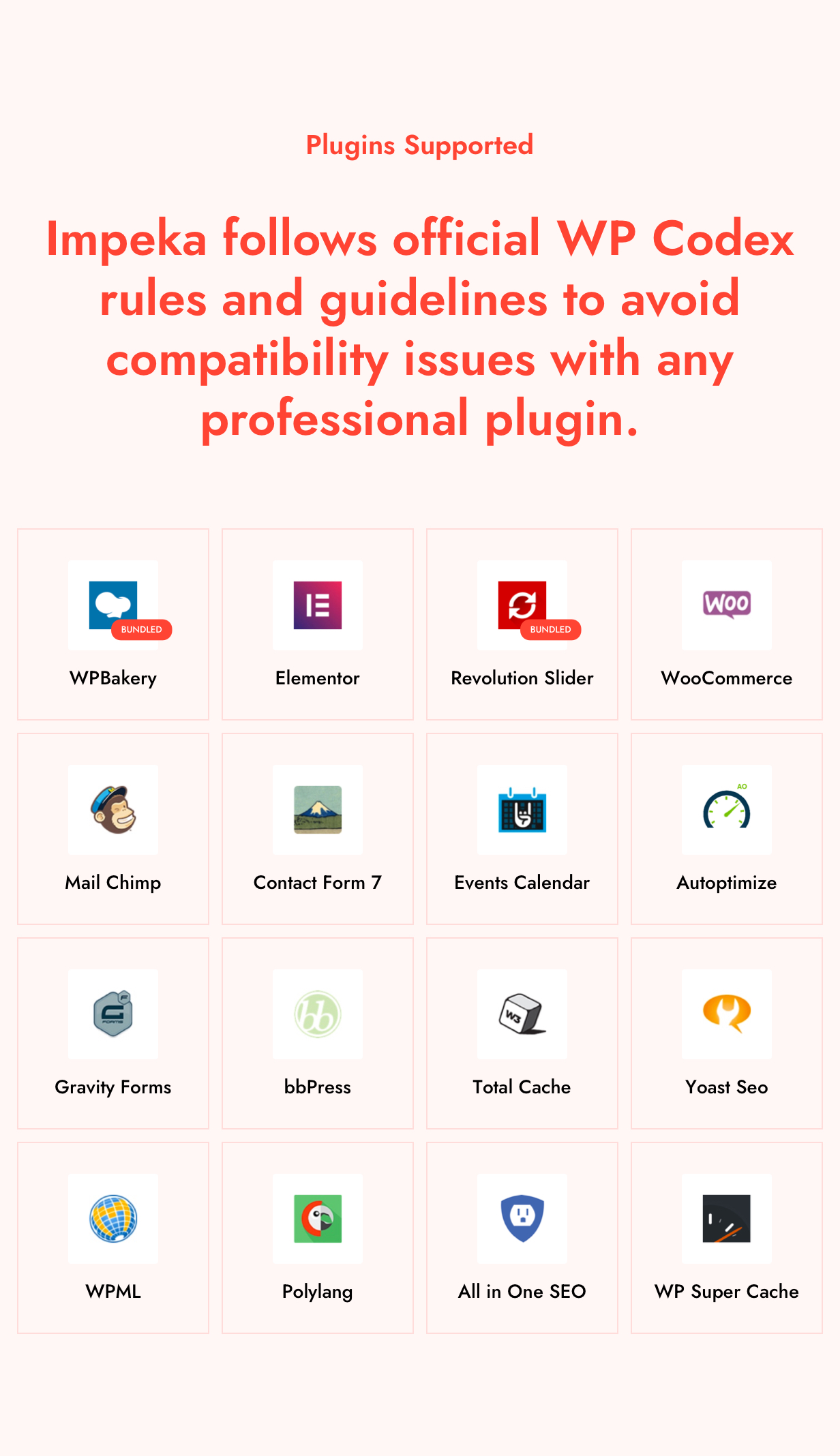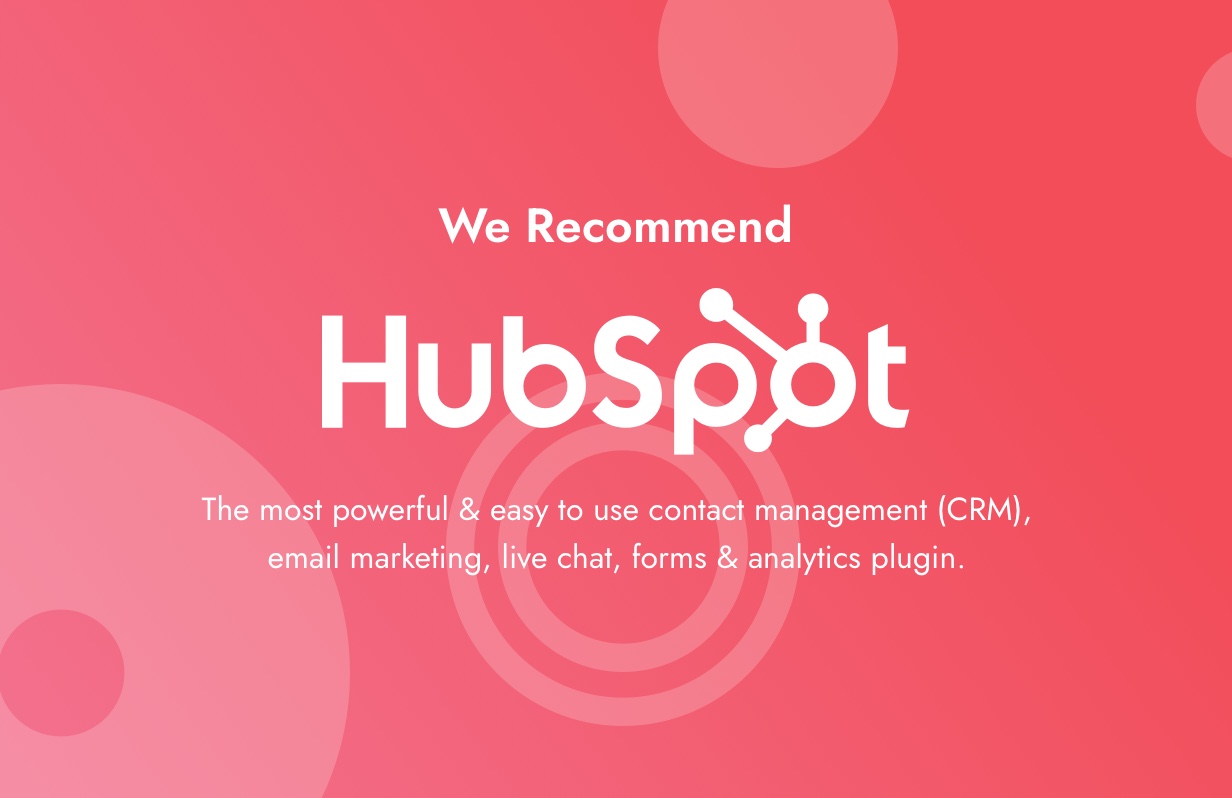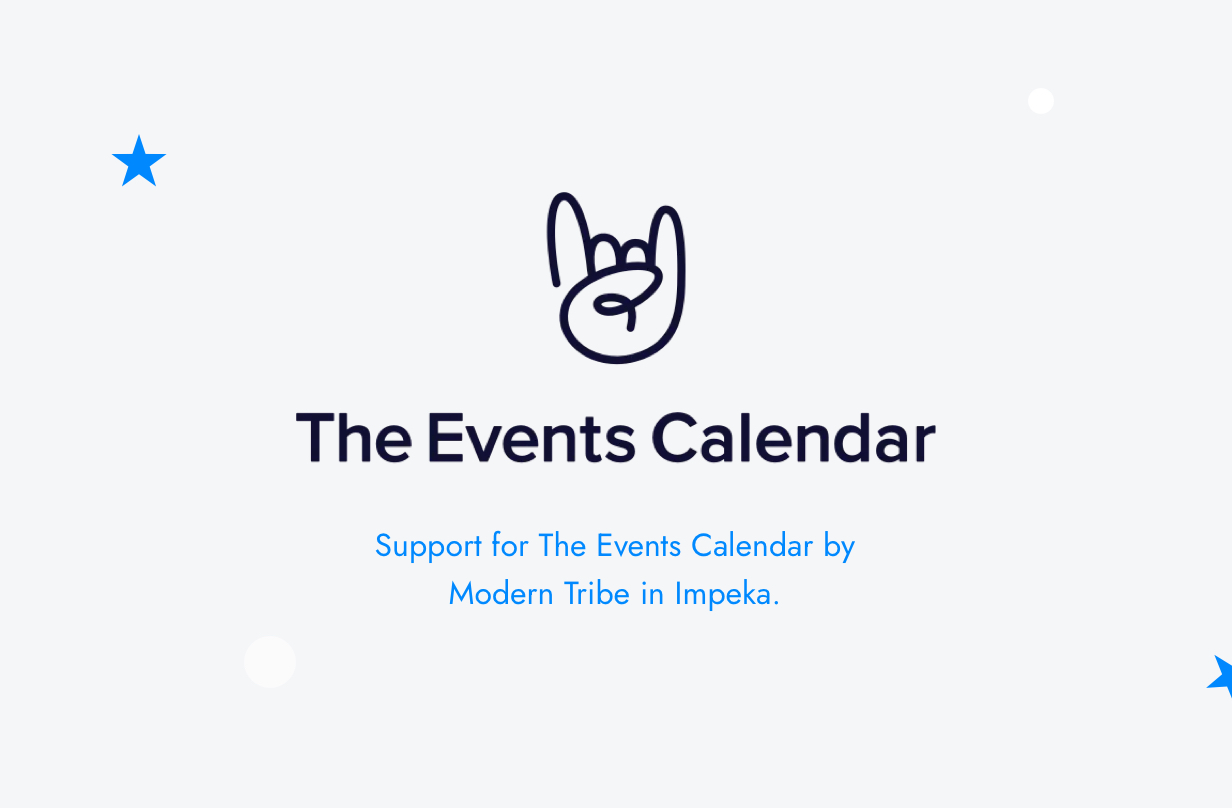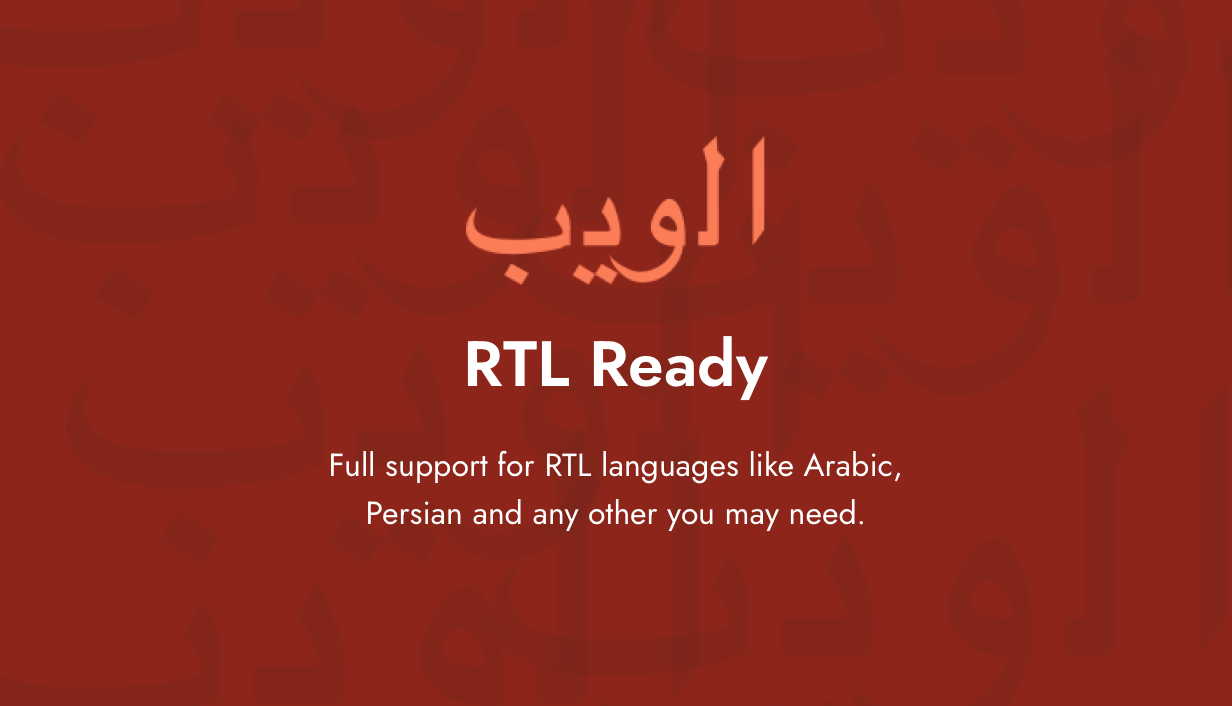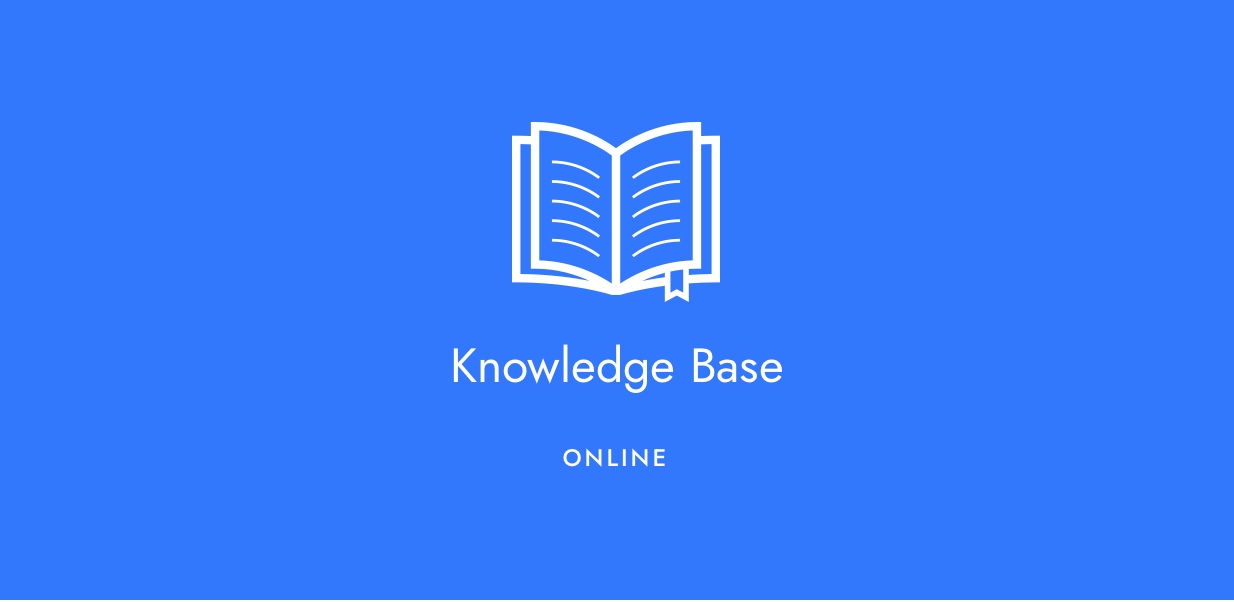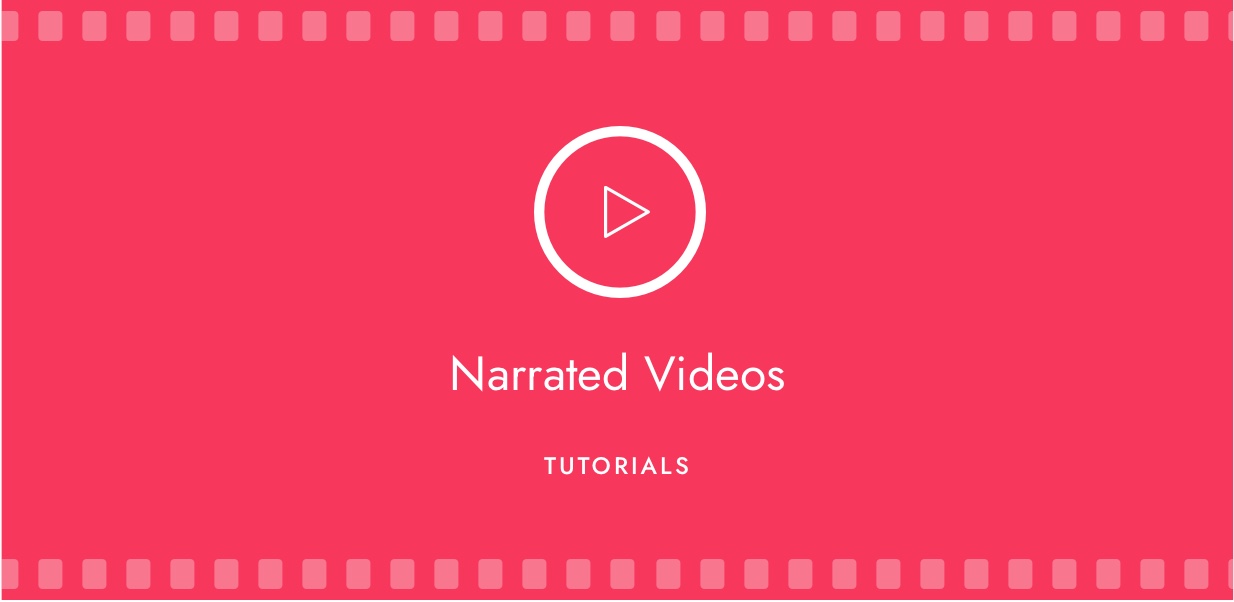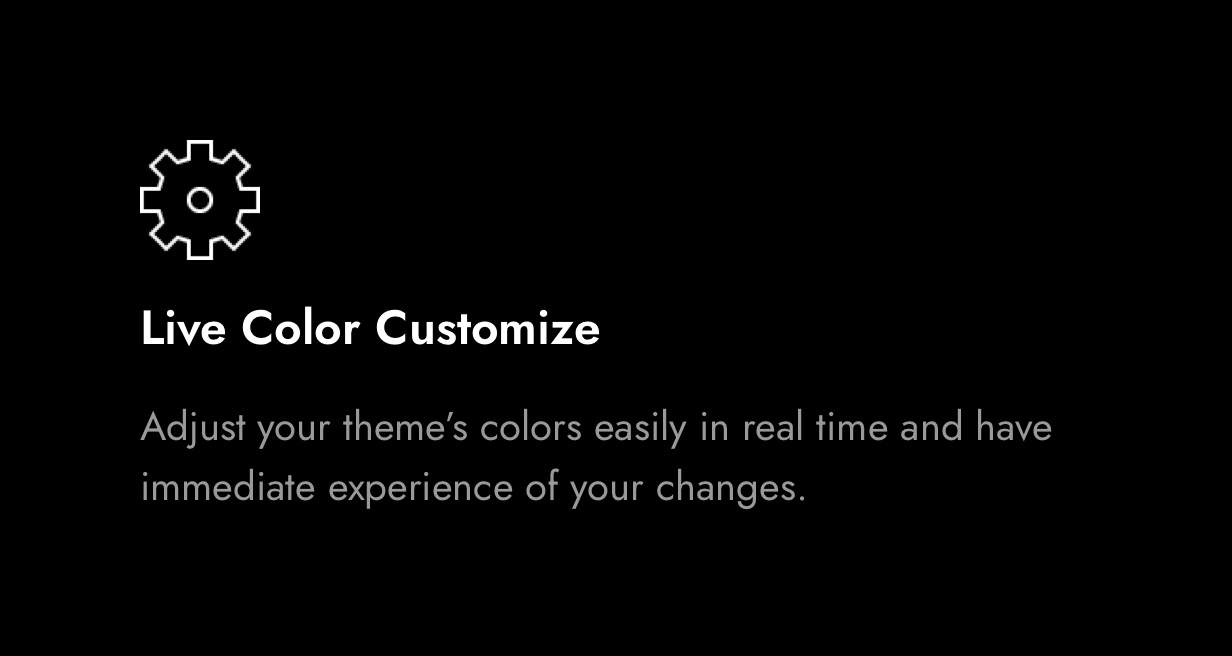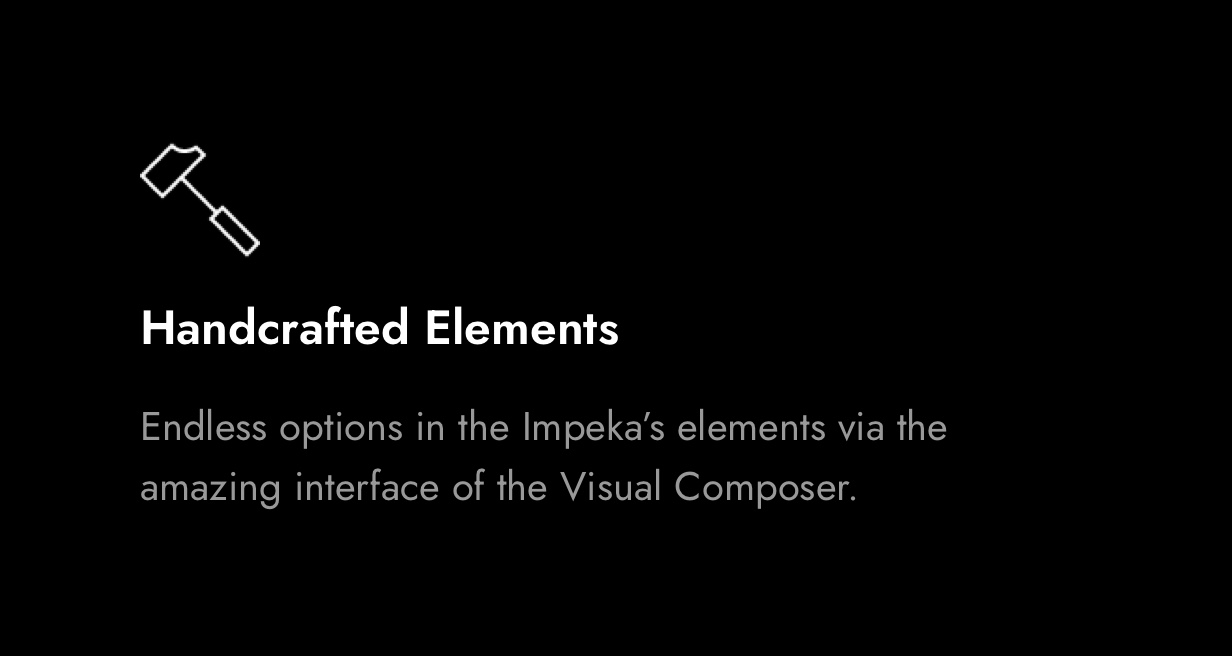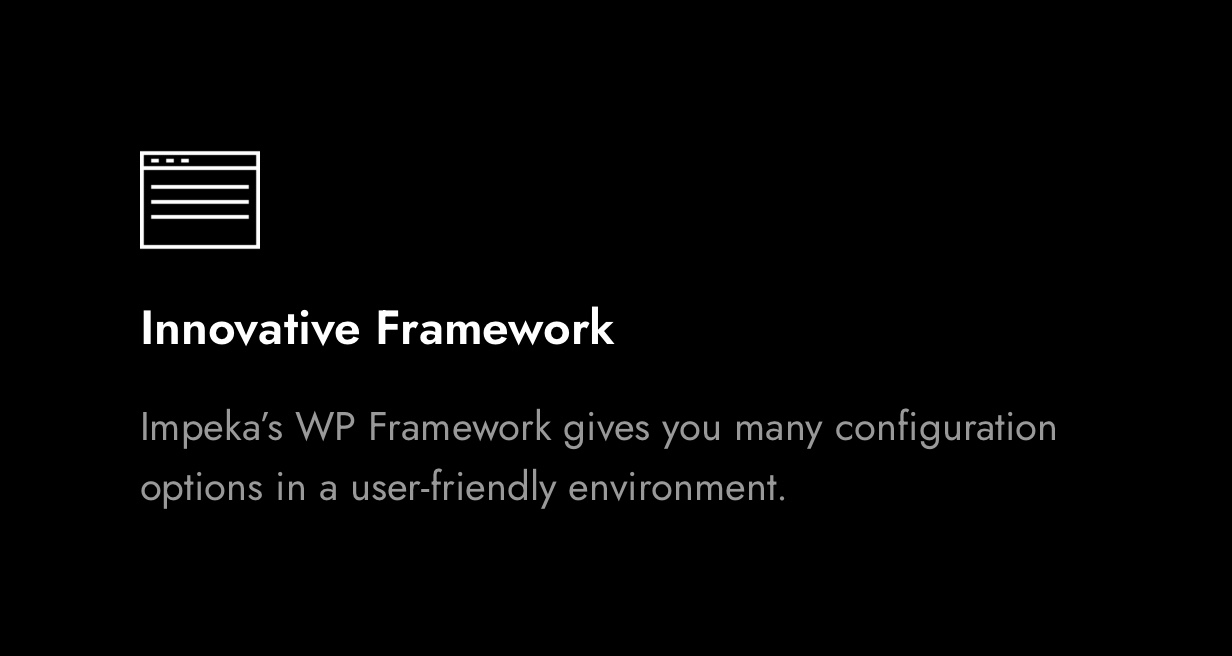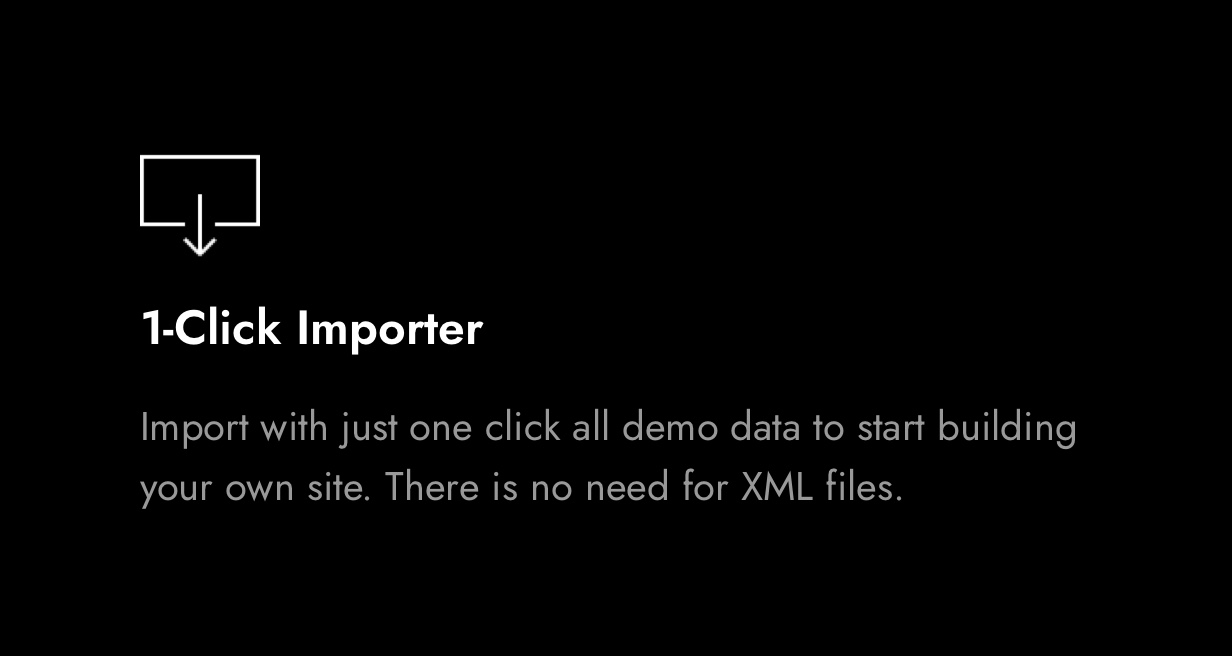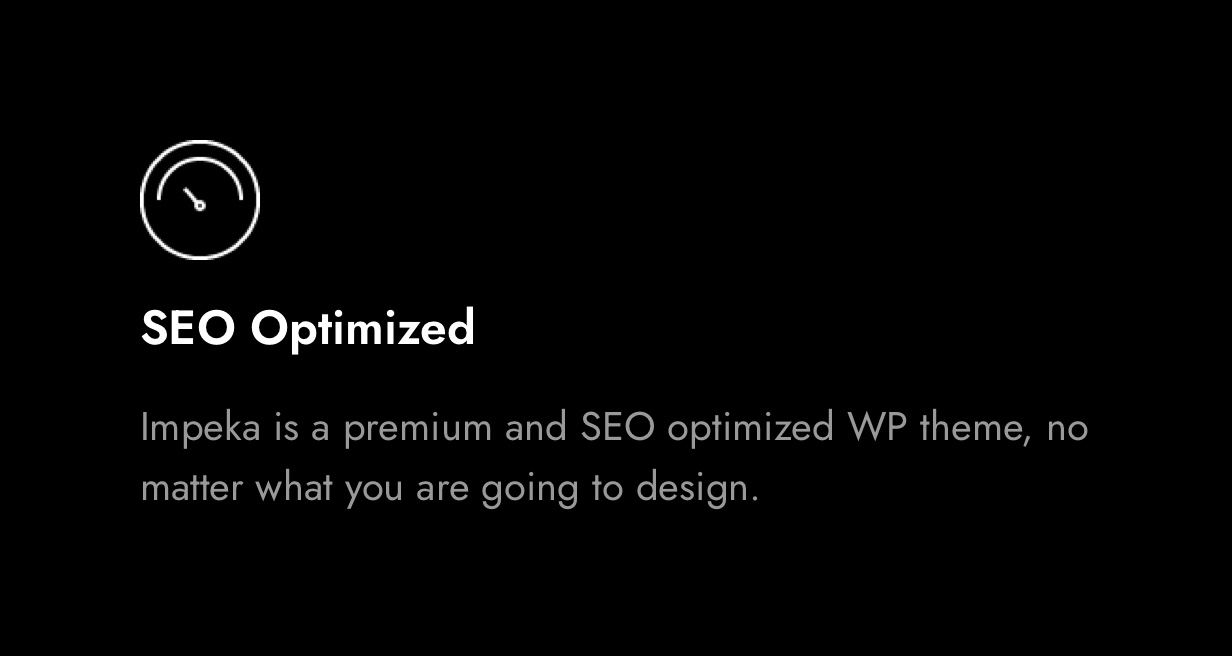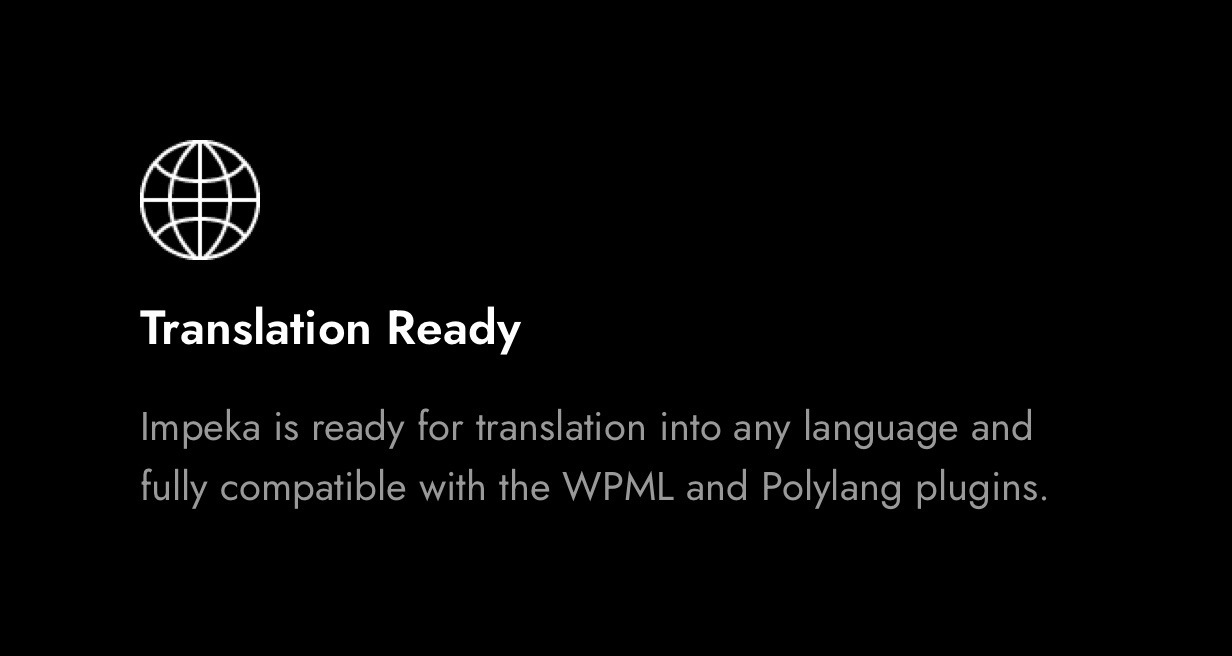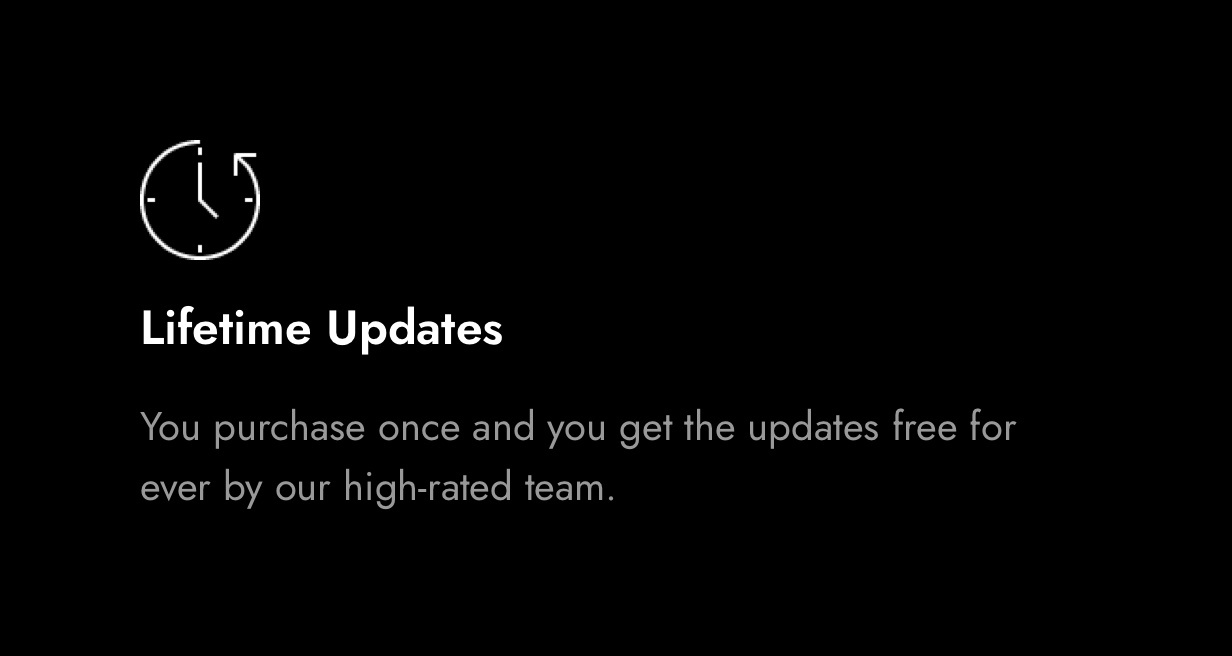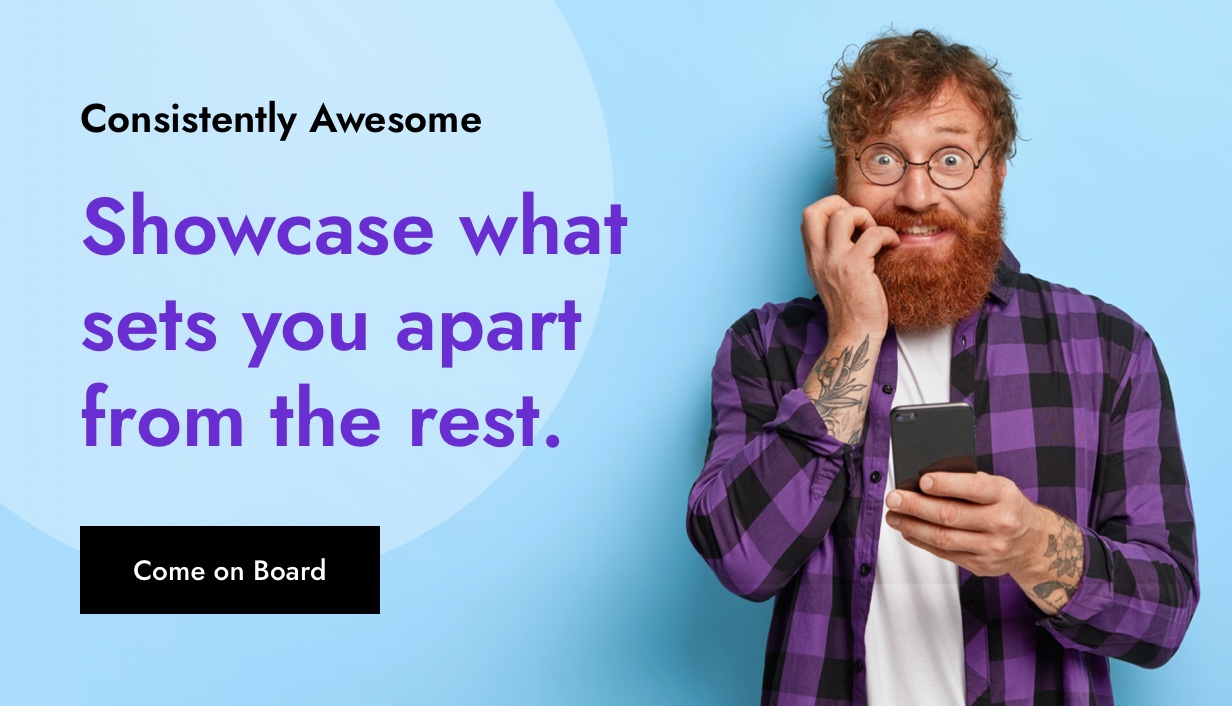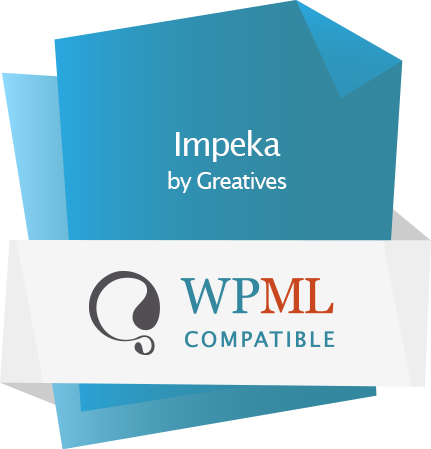 Enhanced Page Builder
Impeka comes with the WPBakery Page Builder (Visual Composer), a visual layout builder that allows you to forget about the syntax of the shortcodes and create multiple layouts within minutes without writing a single line of code. However, there is much more than that in Impeka. Impeka's advanced custom grid system, the most powerful system in the marketplace, combined with 53+ handcrafted elements, takes the website development to the next level.
Elementor Page Builder
Impeka is also fully compatible with the Elementor page builder. Many of our lovely customers, asked us to support Elementor, maybe the most advanced frontend drag & drop page builder. It works on the front end of your website, meaning it shows you the outcomes of your work right away in a genuine 'what-you-see-is-what-you-get' manner. Enjoy these possibilities with 50+ handcrafted elements in Impeka and no need to purchase anything else. You ask and we deliver!
Gutenberg Editor
Impeka is not just fully compatible with the new WordPress editor. It provides 10 custom Gutenberg blocks to design your blog, portfolio or personal website. Of course, we will keep extending our Gutenberg blocks.
Custom Mega Menu Builder
Design the custom mega menu you've dreamt of, create it with any of Impeka's builders and publish it in your menu. The easiest way to have any content in your menu items.
Custom & Global Modals Builder
Place any content with the area items via your preferred page builder. Create global modals, triggered on load or via links. Exact the same functionality is also available per post types basis.
Custom Font Manager
An easy process to add your custom fonts, host the Google fonts you prefer in your installation or use your Typekit Fonts. The added fonts will be available in all Typography selectors.
Unique Safe Button Builder
Our unique Safe Button is included in Impeka with more possibilities than ever. Place any content with the area items and with your preferred page builder. Combine it with the Menu element to design your own off-canvas navigation.
Content Manager
What is the concept of it? We severed the content of Impeka demos into smaller sections to give the option to our customers to use specific parts of these. Create a page with only a few clicks and the dummy images you prefer for your customer.
Advanced Grid System
Design with no restrictions via the handcrafted options in the Rows/Columns of Impeka. Equal Heights, Vertical Positions, Content Width, Full width and Screen options, several Background Effects, Parallax Columns and many more.
Code Quality
Impeka follows official WordPress Codex rules and guidelines. Experienced backend and frontend developers with the precious assistance of a SEO specialist will make your Impeka based website a long lasting experience. Impeka uses valid and clean code so that you make sure that Google and other search engines will love it.
Import Full Demos & Import on Demand
Do you just need specific pages or portfolios, posts, products of our demo content to create your site? Do you just need to import a few pages to get a simple understanding of how the theme works and what certain elements functions have to offer for you? With Impeka you are only a few clicks away.
WordPress Native Image Support
WordPress automatically creates several sizes of each image uploaded to the media library. By including the available sizes of an image into a srcset attribute, browsers can now choose to download the most appropriate size and ignore the others—potentially saving bandwidth and speeding up page load times in the process. Responsive and Retina (crispy) images on any device with Impeka via the official WordPress codex rules.
Lazy Loading Images
In case you need further site perfomance, enable the Lazy Load images feature in Impeka admin panel. It supports 2 different techniques, the WordPress (browser based) native lazyload and a custom one (background images as well). With this way, images will be appeared only in the browser's viewport. This means that if users don't scroll all the way down, images placed at the bottom of the page won't even be loaded.
Fully Responsive
For sure, Impeka is not just another Responsive WordPress theme. Based on the most powerful grid system ever created you can redesign everything on any device. Reset effects and equal heights, redefine spaces, change columns order, specify dynamically your responsive typography and many more. Impeka is THE Responsive WordPress theme.
SEO in Impeka
What you firstly need is a premium and SEO optimized WP theme, no matter what you are going to design. Impeka is here for you. It goes without saying that Impeka uses valid HTML5 code and CSS3. Search engines would love its clean code. Impeka is also fully compatible with the two most popular WP SEO plugins, All in One SEO and WordPress SEO by Yoast, in case you need something more specific for your site optimization.
Smart Internal Linking
Unique option per page to add internal links to your pages. A solid internal linking structure SEO-wise can help search engines find and index the pages on your site.
Reusable Blocks in Pages
Create any blocks via the Area Items and use it in any pages. With this way, you will be able to control the content without editing your pages.
WooCommerce Compatibility
Need an e-shop? Don't waste your time; Impeka is 100% compatible with WooCommerce. Build your own online shop in a few minutes and customize everything as you wish. With Impeka you can start selling online.
GDPR Ready
Impeka offers GDPR compliance features under in a way that Website administrator, firstly, decides about the initial state of the cookies. It means that it's on your call which cookies and personal data will be loaded on the first page from external services (Google Maps, Google Analytics, Videos etc). Moreover, we have created a Privacy Preferences modal where the visitor can override your settings. So, besides all the needed information they obtain, they also get the full control to define their preferences.
bbPress Compatibility
Impeka and bbPress are fully compatible. You may, with no effort, create and manage your community forum.
Events Calendar Compatibility
Impeka supports the Event Calendar by Modern Tribe, both free and pro versions. You can create and manage your events with ease and efficiently with a large variety of styling options.
RTL Support
Full support for RTL languages like Arabic, Persian and any other you may need.
Gutenberg Ready
Impeka is fully compatible with the new editor, both core features and blocks are supported. Of course, we will keep following the development status of Gutenberg.
Dedicated Support
Be sure that we'd be happy to support you all the way through. Our agents will be here for you, doing their best with any issues you may meet.
Features List
Amazing Header Layouts and Menu Styles

Header settings are effortless and intuitive for beginners, and full of potential for more advanced users. you don't need any coding or design skills to create the header and menu you wish. Clean code, based on templates, and easy to be overridden by advanced users. Some of the main options:

Default Layout
Logo on Top
Side Navigation
Split Menu
Hidden Side Navigation
Off Canvas Menu
100% Custom Menu with the Safe Button

Ultra-Dynamic Parallax for your columns – UNIQUE

Impeka justifies its name by introducing motion dynamics in columns. Scroll or move your mouse and the whole world does move. One needs to be fearless to become peerless.

Vertical Parallax
Mouse Move X and Y
Mouse Move X
Mouse Move Y

Amazing Clipping animations in columns & specific elements – UNIQUE

Clipping Up
Clipping Down
Clipping Left
Clipping Right
Colored Clipping Up
Colored Clipping Down
Colored Clipping Left
Colored Clipping Right

37 Handcrafted, Detailed Websites

Besides the endless possibilities, homepages and pages, Impeka comes with 29 detailed case studies. Get inspired for your next web site.

Define the Positions for your columns in different devices

Arrest everyone's attention through eye-catching moving columns. Change columns' position and showcase works beyond linear structuring.

Gutenberg Editor

Impeka is fully compatible with the new editor, both core features and blocks are supported. Of course, we will keep following the development status of Gutenberg.

UNIQUE Safe Button

Brand new, evolved, and revealing safe button at your service to entice your customers and facilitate users' navigation.

Manipulative Typography – Super-Crispy Moldable Typography – UNIQUE

Fed up with fixed and unbendable typographies? Impeka breaks the mold and clears one more hurdle to personalized impeccable texts.

Standard Fonts
More than 600 Google Fonts
Font Uploader
Incredible responsive control for your typography

Incomparable Manipulation of the Header Elements (not just predefined headers)
Assign any menu as your Responsive Menu
Define the screen size you prefer to enable the Responsive Header
Amazing Modern Clipping Animations
Full Control of your Logos and their sizes

Logo for the Default Header
Logo for the Dark Header
Logo for the Light Header
Logo for the Side Navigation
Logo for the Sticky Header
Logo for the Responsive Header

Several Sticky Header types

Additionally select among the following and override the global one per page.

Simple
Shrink
Scroll Up
Animated
None

All-In-One Custom Footers

No more boring old-style footers. Break free from sameness and embrace uniqueness by adding every available element in this new class of footers.

Select among different Menu styles
Boxed, Stretched and Framed Layout
Demo Content Import

One-Click Dummy Data
Import on Demand
Content Manager

Maintenance Mode Functionality
Coming Soon Mode Functionality
Customizable Search Page
Customizable Google Maps
Awesome Modals for your needs

Contact Form
Newsletter
Search Function
Language Switcher
Social Links

Custom Modals with any element you need on any page
Sliding Area which you are able to customize differently per custom post!
Hidden Menu Navigation option per page/post/portfolio/product
Amazing Feature Section (custom/full height with color, image, slider, video, map or Revolution Slider)
Smooth Parallax Scroll Effect (even on devices)

Vertical Parallax
Horizontal Parallax
Sensor Option to define the Parallax Perfomance

Header Overlapping globally or per page/post/portfolio/product
Extensive WooCommerce Support

Hover Switch Images in Shop Overview
Zoom Image Effect in Single Product
Ajax Cart
Different Title (Backgrounds, Colors, Height) for each product category
Multiple Navigation Styles

Extra Sticky Anchor Menu per Page
Boundless Title Options
Separately Categories Titles (post categories, product categories)
One Page Version
Full Page Scrolling with multiple options
More than 100 Predefined Layouts to be inspired
Live Color Customizer with Unlimited Color Options. With no doubt, you can control every color in Impeka.
Background Sections (Color, Image, Video, YouTube)
Background Section Effects (Default, Parallax, Parallax Left to Right, Parallax Right to Left, Animated, Horizontal Animation, Image as Pattern)
Full Width Background Sections
Full Width Elements
Mega Menus built in the theme, options via GUI
Multiple Custom Page Titles
Ultra Responsive Design
Retina Ready
Smooth Scroll
Theme Loader
Innovative Option Panel. Impeka Option panel is built with the renowned Redux Framework and gives you many configuration options in a user-friendly environment. Click the Impeka tab from the main WordPress navigation and then you will be able to access and enjoy many core features of Impeka. All the options have detailed descriptions in order to explain their purpose.
WPBakery Page Builder
Revolution Slider
Predefined Color Presets
Crossbrowser Compatible
CSS animations
Full Width Background Sections
Full Width Elements
Unlimited Sidebars
Sticky Sidebars
Top Bar Header Elements
Blog Options

Blog Grid
Blog Masonry
Blog Large Media
Blog Small Media
Blog Full Width
Blog Carousel
Blog Filterable
Post format support: Standard, Gallery, Audio, Video, Link, Quote
Multiple Navigation Styles

Portfolio Overview Options

Portfolio Grid
Portfolio Masonry
Portfolio Full Width
Portfolio Carousel
Multiple Hover Effects

Single Portfolio Item Options

Featured Image
Classic Gallery
Vertical Gallery
Slider
YouTube/Vimeo
HTML5 Video
Feature Section Possibilities
Multiple Navigation Styles

Plethora of Handcrafted Elements especially handmade for the theme's preferences which harmoniously use the amazing visual interface of the Visual Composer. More than 50 thoroughly tested elements in Impeka enhanced Page Builder, 50+ Elementor Widgets and 10+ Gutenberg blocks with detailed descriptions will make your life much easier. No code skills needed!
Multiple Gallery Options
Contact Forms

Contact Form 7 Support
Gravity Forms Support
Multiple Form Styles

Custom Widgets
One-Click Theme Updates
Google Fonts Support
RTL support for languages such as Arabic, Persian, Hebrew and Urdu which are all written from right to left
Translation Ready

Polylang Multilingual plugin Support
Translation Ready(po & mo files)

Awesome Icon Fonts
Breadcrumbs Navigation Support
SEO Optimized

Impeka uses valid and clean code so that you make sure that Gooogle and other search engines will love it. It is also compatible with the most famous SEO plugins.

Speed Optimized
Child Theme Compatible
Touch Swipe Support
Video Tutorials
Lifetime Updates and Dedicated Support 24/7
All files are well commented and organized
Coding Skills: Not Required
Images & Videos
The images included in preview are for demonstration purposes only. Most of them have been purchased and/or downloaded from Freepik, Shutterstock, Unsplash and similar sources. In case that you import dummy data, you will be able to import these images. However, if you use any of these images in your end-product, ensure that they are properly licensed. Greatives does not transfer any licenses for the images used in the demo sites.
Credits
Support
A trustworthy and everlasting interaction with YOU. For you to stand out we take pride in supporting you all the way through. We would greatly appreciate if you use our Support Forum instead of the public comments. Our support team will be glad to help you.