Learning Management System & Online Courses WordPress Theme
Most trusted Online Learning Management System WordPress theme. Best for e-Learning, online courses, training centers, Online academy, Online Institute, Online School, College, University, and Online Instructor Websites. Online Education with Lesson management, Online assessment systems, Online Quiz System, Registrations, Practice tests, Learning Modules, Complete courses, Mock tests, Webinar & Video Hosting, Ranking system, Tracking Course Progress, Online Class, course booking, online examination system, course form, multi-course, kids education course, online training & teaching, online tutorials, Video Courses & Video Class. LMS marketplace for Student, content with woocommerce Shop to sell courses Online.
LMS is trusted by most of the online tutors, training academies, online teaching instructors, schools and professional training organizations all around the world. It helps Building an Online Education System website with the most effective and beautiful way of instructing the course to your students, and it is the complete solution for a Learning Management System.
Start educating online, Create your own Training Website easily and have full control and grow wisely.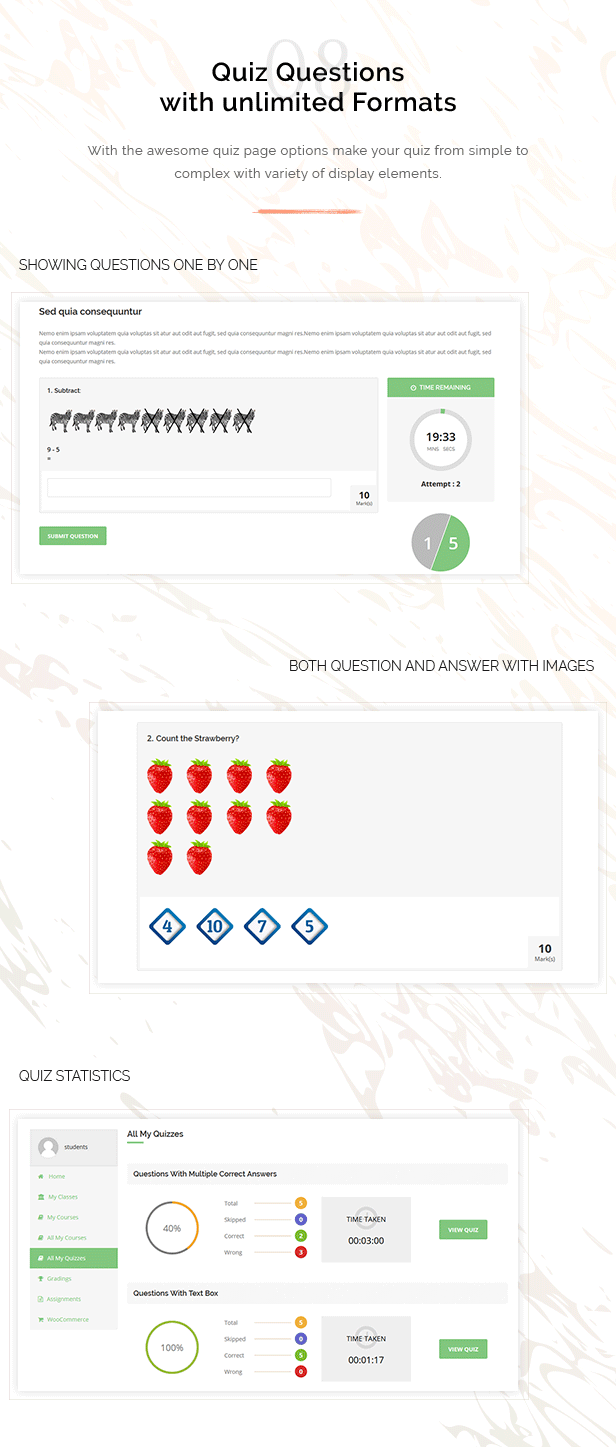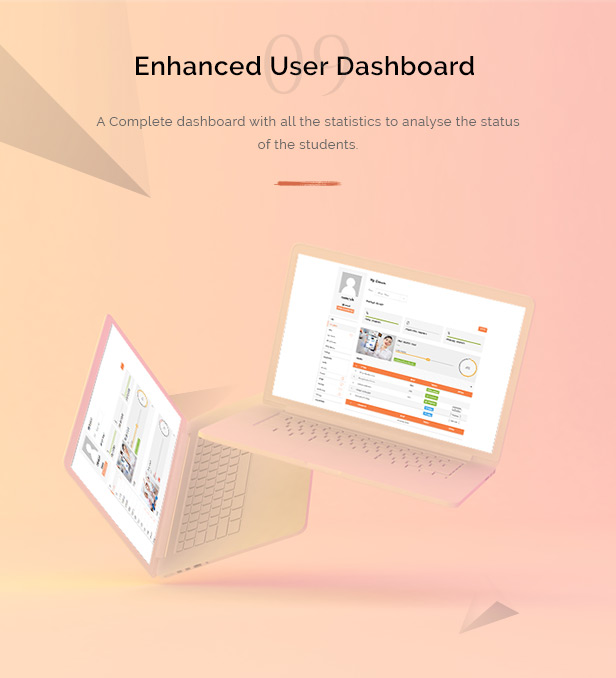 Our Customer Reviews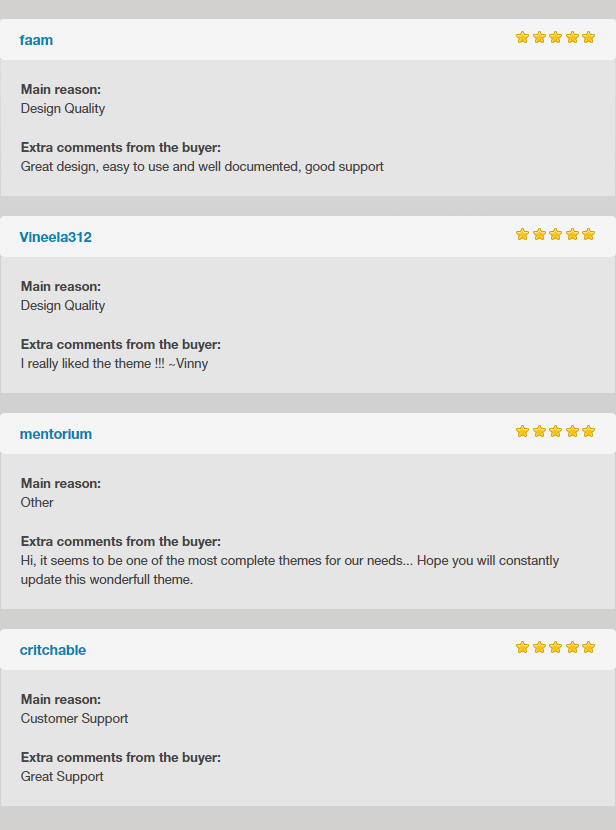 Sensei – Premium Plugin You have to Purchase
Teaching coursework has never been easier, all within WordPress. With the Sensei plugin you can create courses, write lessons, and add quizzes. Set lesson and course pre-requisites, allow user registration and even charge for your course content using WooCommerce if you want.
Seamless WP integration – Using Sensei is as easy as creating a WordPress page or post, with it being powered by it?s own ?Lessons? custom post type. The plugin is designed around the intuitiveness of the WordPress user interface.
Easy content creation – Create courses, write lessons, then add quizzes to test your learners. Setting up pre-requisites for both courses and lessons is a breeze in this hugely flexible plugin.
Quick user registration – Signing up for a course is super easy with Sensei using WordPress?s user registration facilities. Learners then have access to a dashboard and can track their course/lesson progress.
Charge for courses – Sensei seamlessly integrates with WooCommerce allowing you to charge for courses. It?s as simple as setting up a product and linking it to a course.
Course analytics – Sensei provides reporting facilities which provide you with an overview of your content, grades, as well as the students who are registered with the site.
Test Anything – With a variety of question types at your disposal, there?s virtually no limit to the kind of quizzes you can create.
Question Bank – Create a ?bank? of questions, and display a random selection of them to your learners when they take a quiz.
Quiz Grading – Have your simple quizzes graded automatically, or choose manual grading for questions that require review by a teacher.
Build courses in minutes – Reuse your presentations and videos or a wide range of online material. Make stunning courses with minimal effort.
Customisable to your needs – Your own logo and color scheme, fonts etc., Make your LMS look the way you dreamt it.
Reports that make sense – Simple and comprehensible analytics about everything that happens inside your learning / Teaching environment.
Mobile friendly – An LMS built from scratch to work with PC, iPad, iPhone, Android (and similar) devices.
Easy to maintain – Built with a preference for conventions over configurations. This means fewer things to configure, more time to deliver great training.
SEO ? Fully hand coded, semantic and written to bring good ranking on search engines. The theme has good use of h1,h2,h3 tags. Given priority to Content hierarchy in the markup. Famous Allin one SEO and Yoast plugin Compatible.
WPML Compatible / Localisation / Multilingual ? LMS loaded with WPML compatibility. You can create your site in multiple languages.
Event Calendar Plugin (Free and Pro) ? You can create and manage events. Adding photos, maps, external links, description and event count down, featured and upcoming events list, event calendar based on day, week, month, event short codes are included.
Home page and all other pages can have different layouts and with one click visual short code builder you can bring tons of layout possibilities. Descriptive and design components such as a features lists, carousels, testimonials, pricing table, accordion, tabs, buttons, quote, icons, divides, toggle, progress bars, fancy box and many more are included in the short code builder.
NOTE: Sensei courses layout cannot be modified using our theme options
NOTE: Images used in the demo are not included for download, these images are copyrighted, if you are planning to use the photos we can provide the links to buy license.