REHub – WordPress template with all in one combination of online money making strategies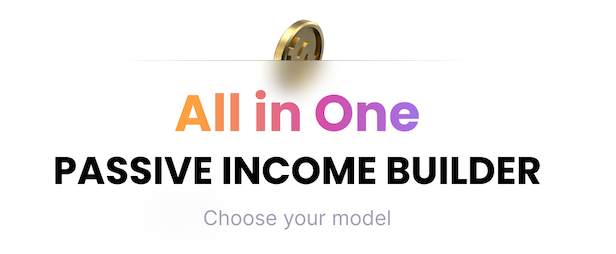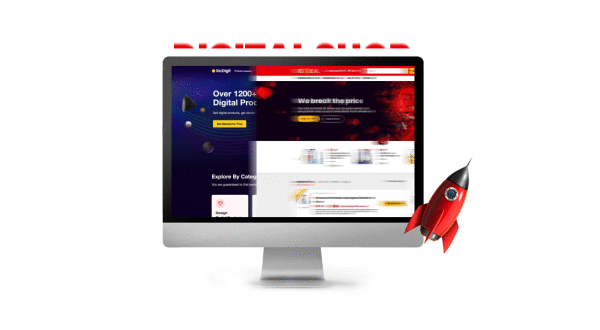 REHub is a modern multipurpose hybrid theme. Theme covers many modern Business models for online websites. Each part can be configured and used separately or you can combine them all in one site. We used most actual trends and best unique seo instruments to build advanced wordpress functions which you will not find in other themes. Models are:
Affiliate Niche Blogs
Social Community with submit option
Listings, Versus comparison, specification builders
Price or product comparison theme with dynamic price updates (with help of Content Egg or bulk import tool)
Product and specification comparisons (supported dynamic comparisons for multi category sites)
Reviews with extended user reviews and table constructors, top review constructors
Highest Conversion pages (versus pages, specification comparison, Offer hub, Top set pages, Price range pages)
Multi Vendor shops and e-commerce shops, support for multi vendor per product
Deal sites and deal communities
Magazines and Review sites
Digital product marketplaces
Game deals
Tutorials and Learning Course sites
Wholesale, Grocery shops

Why Rehub is most popular online earning theme
We spend over 8 years of constant development to make most feature rich and complete theme. Scroll down to find best things.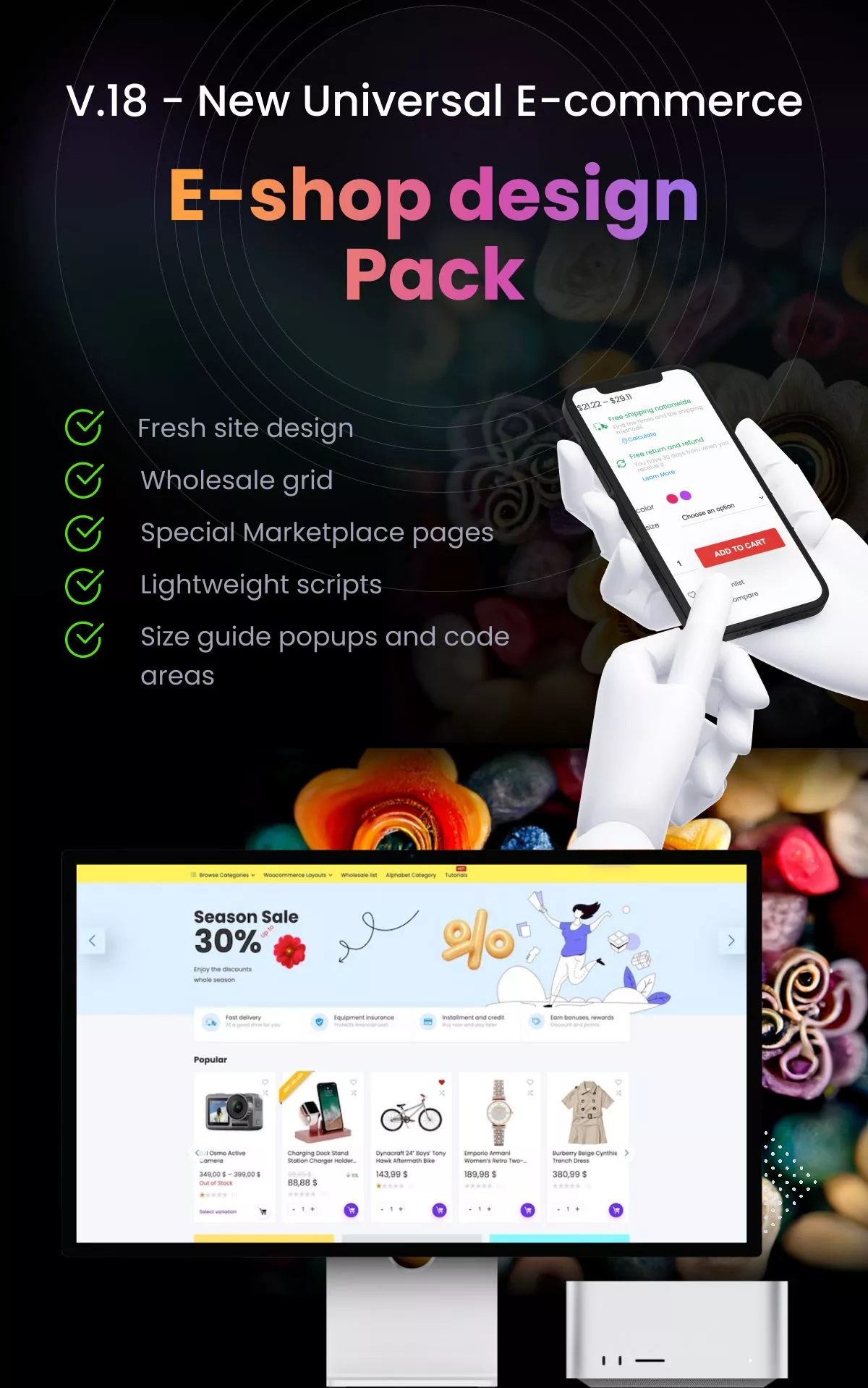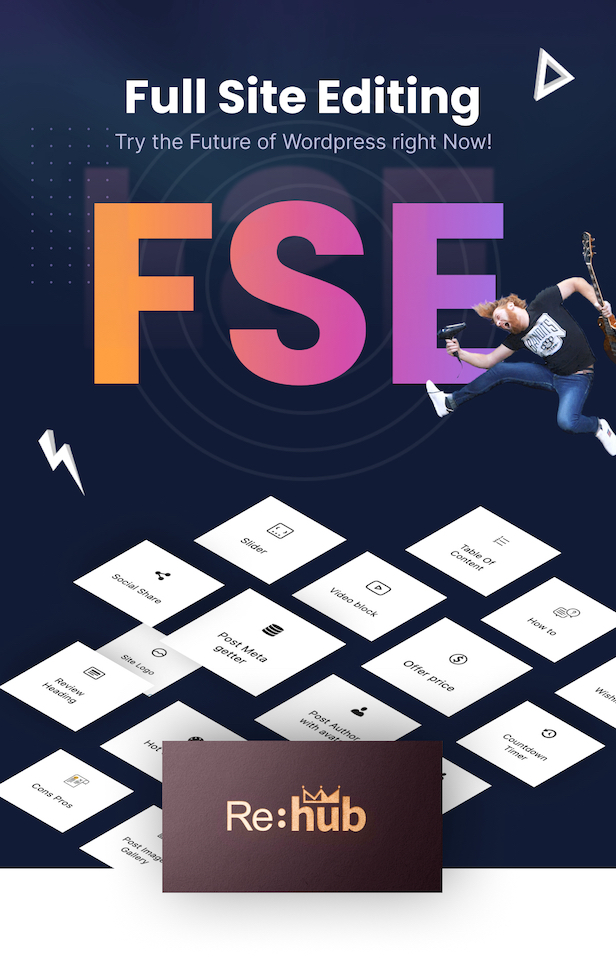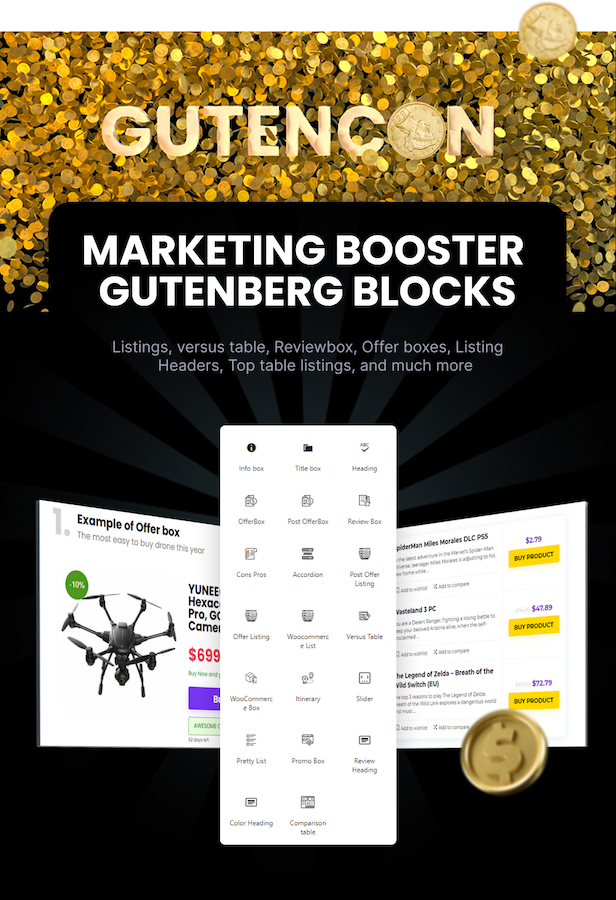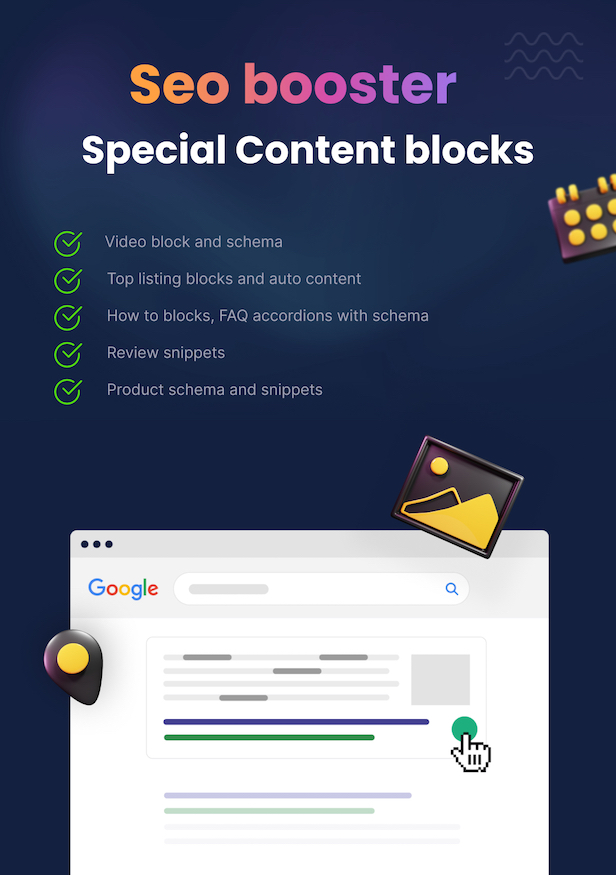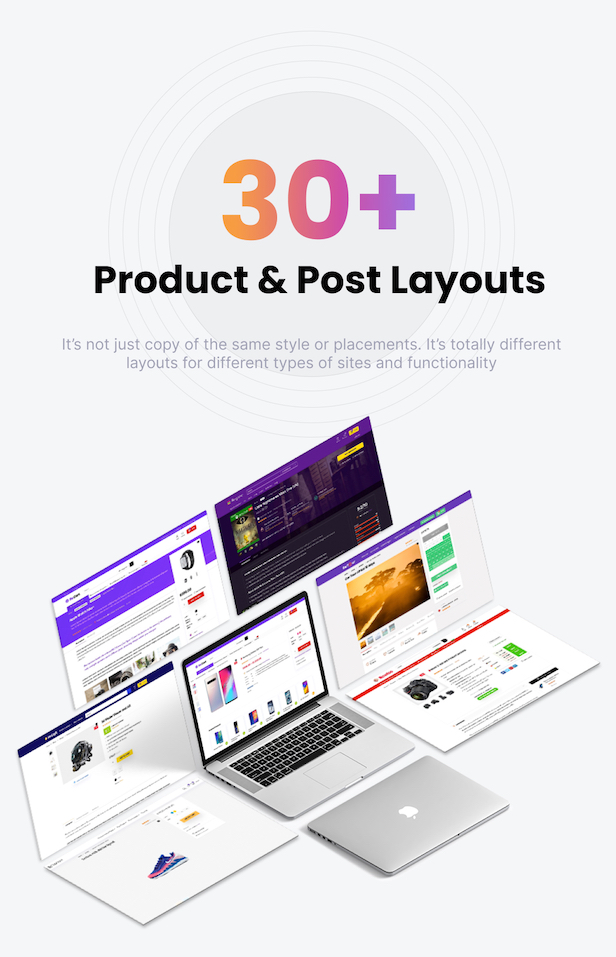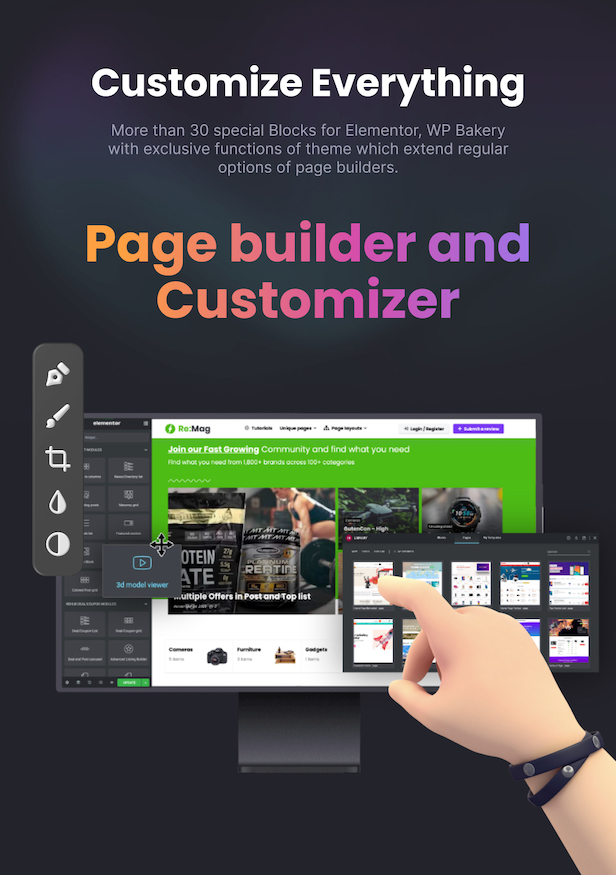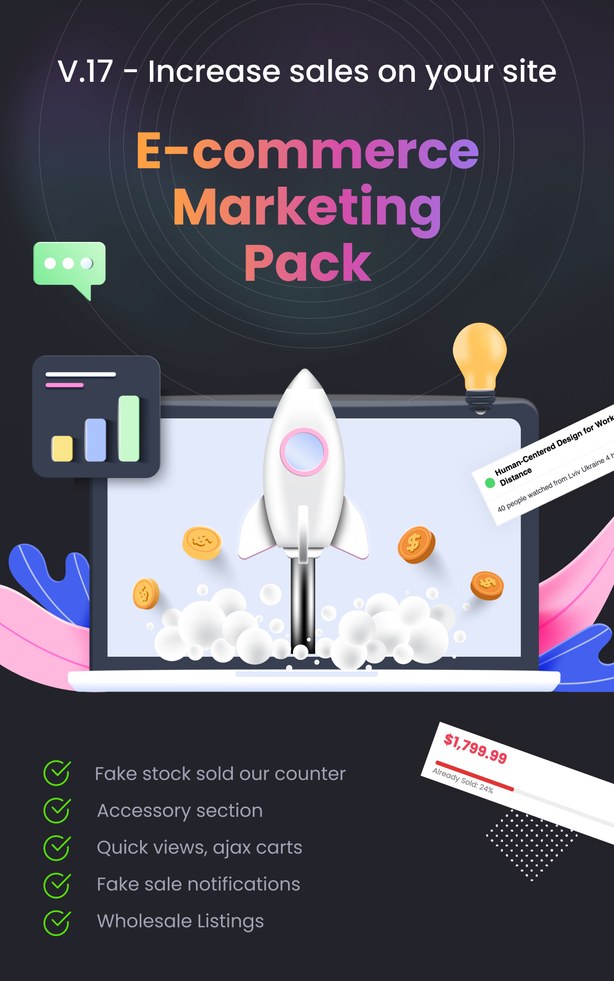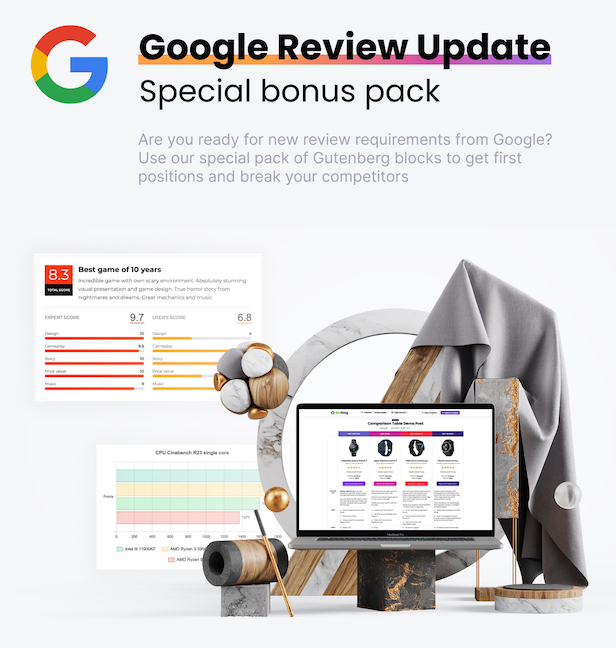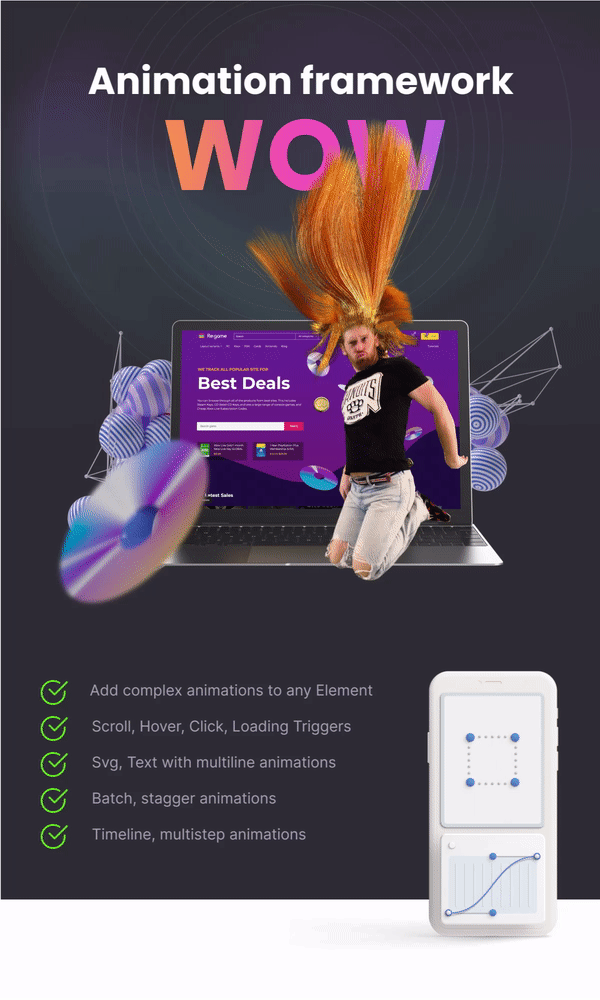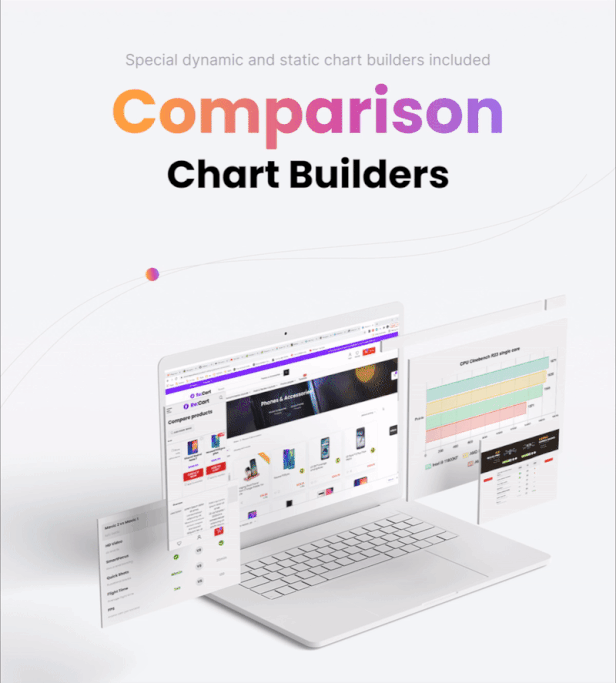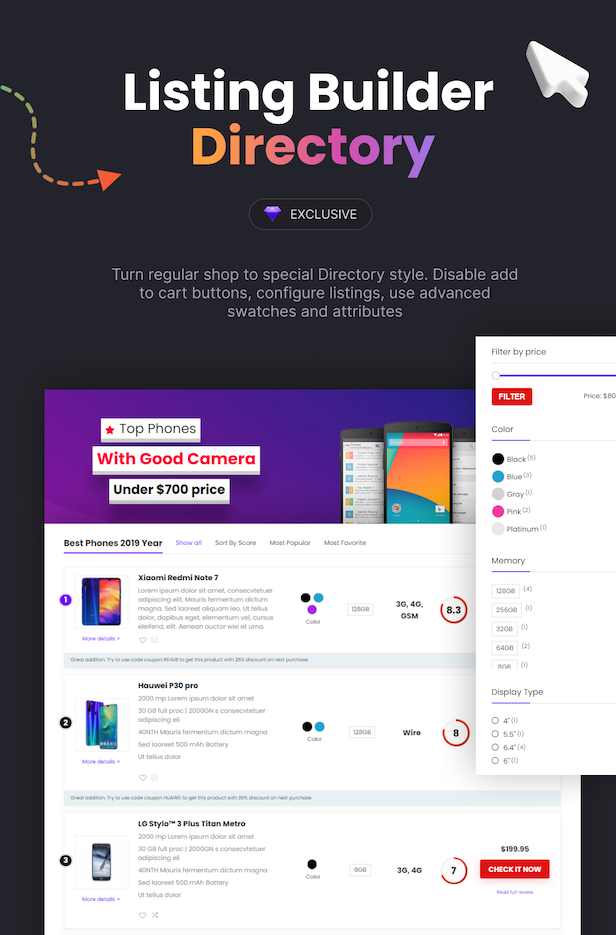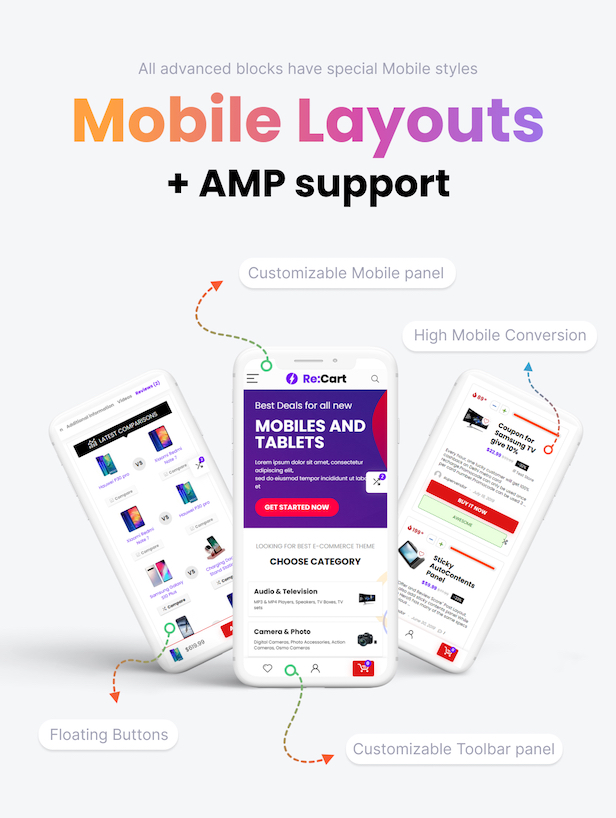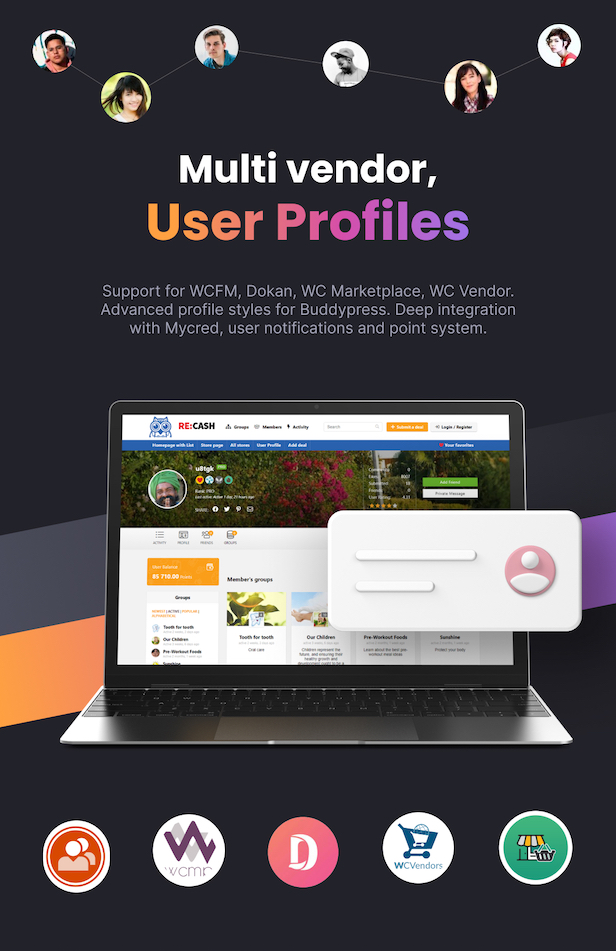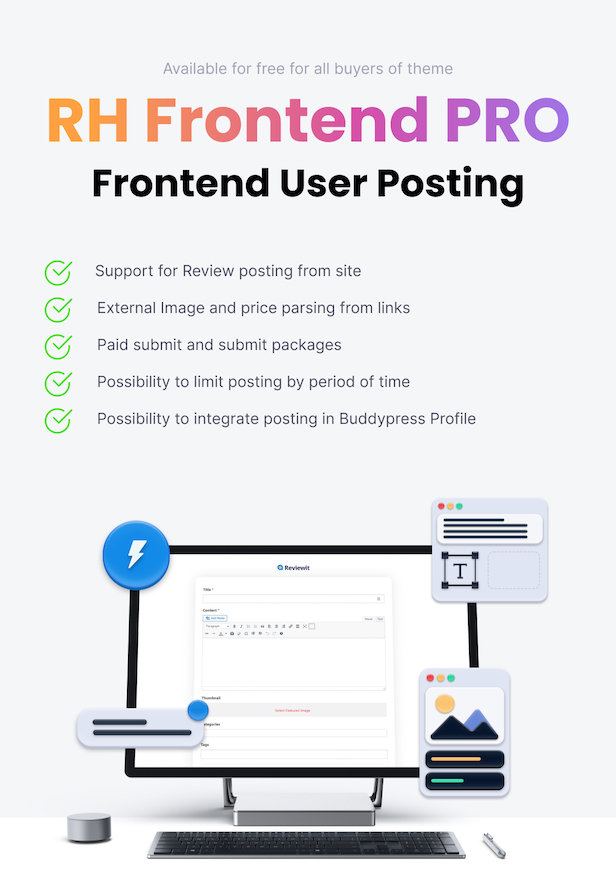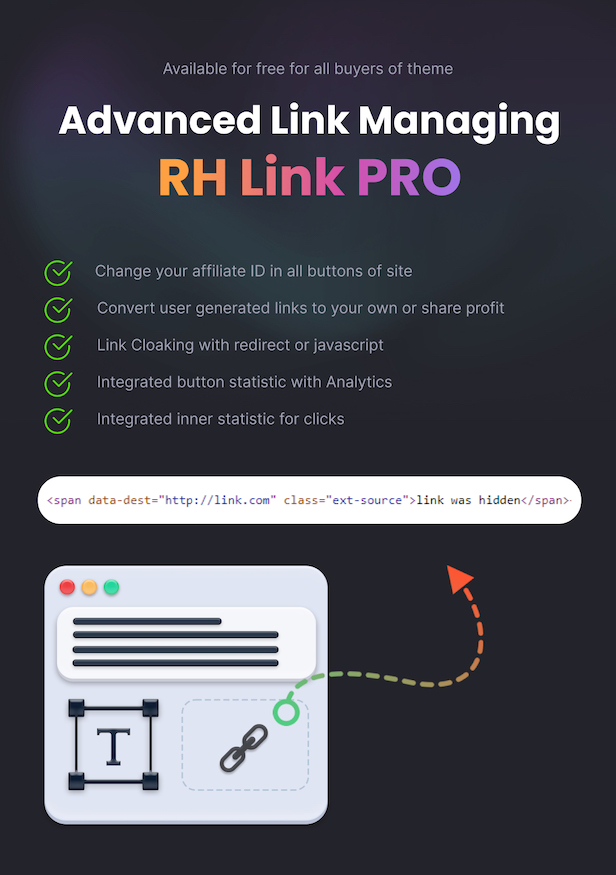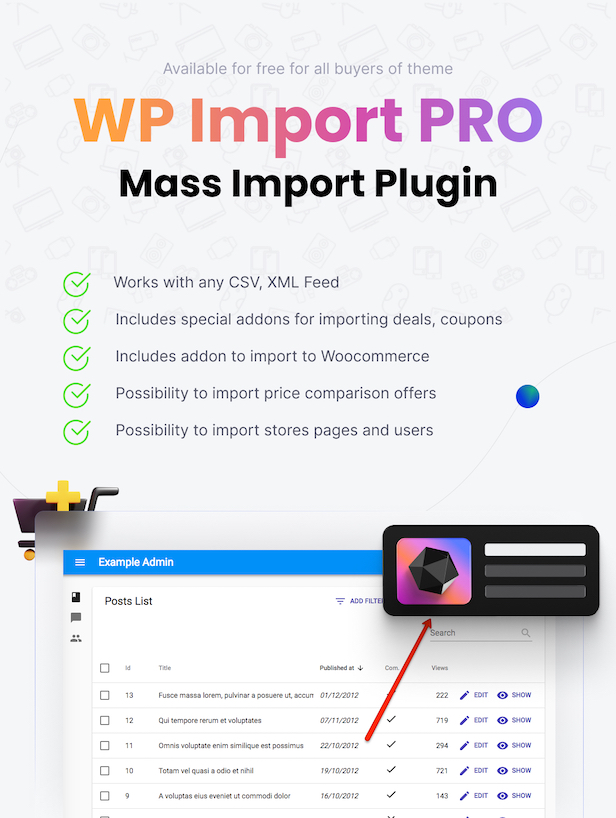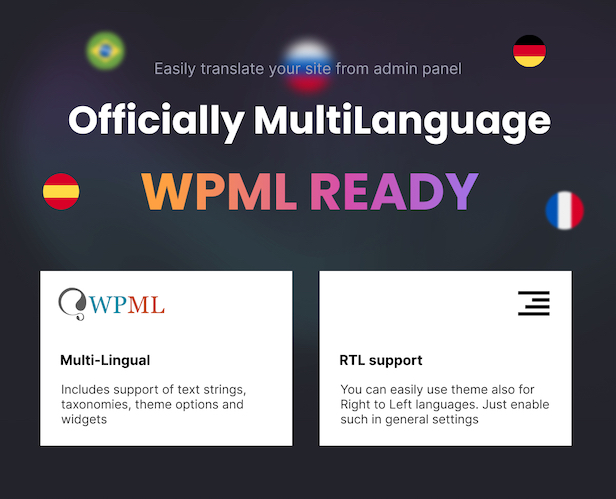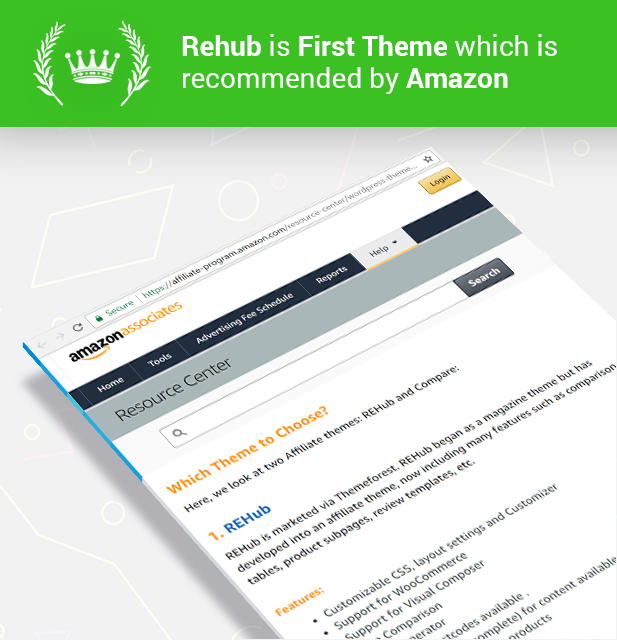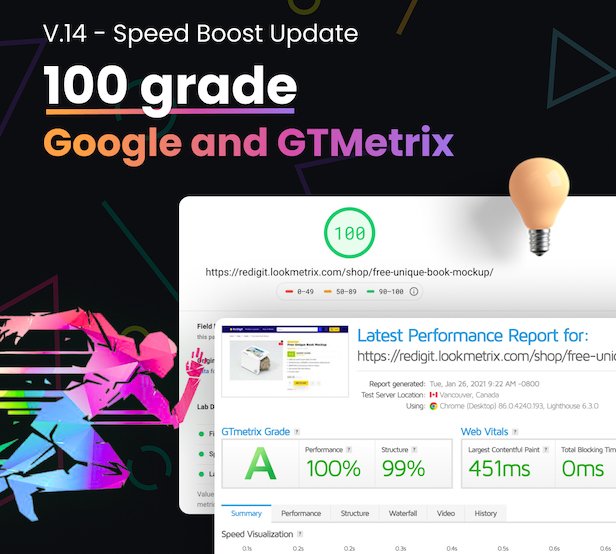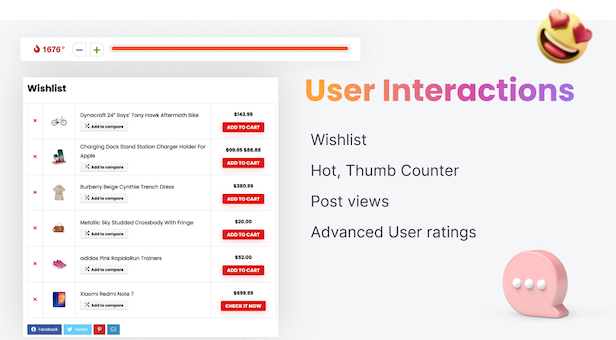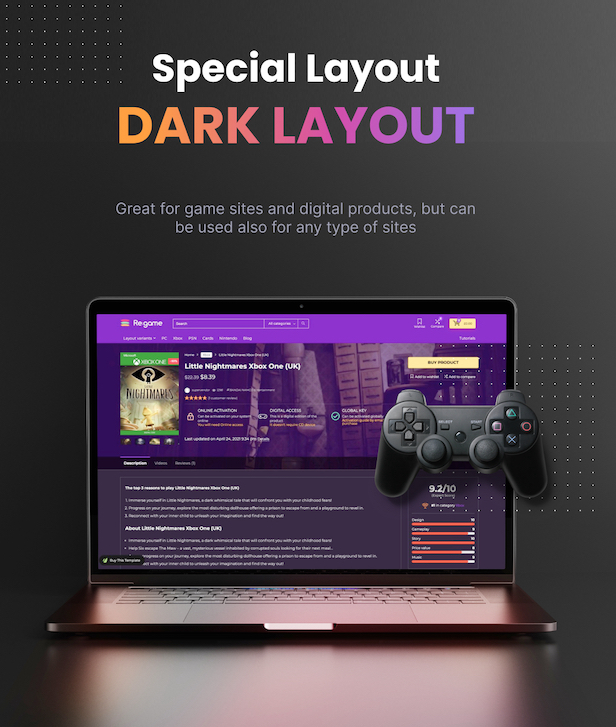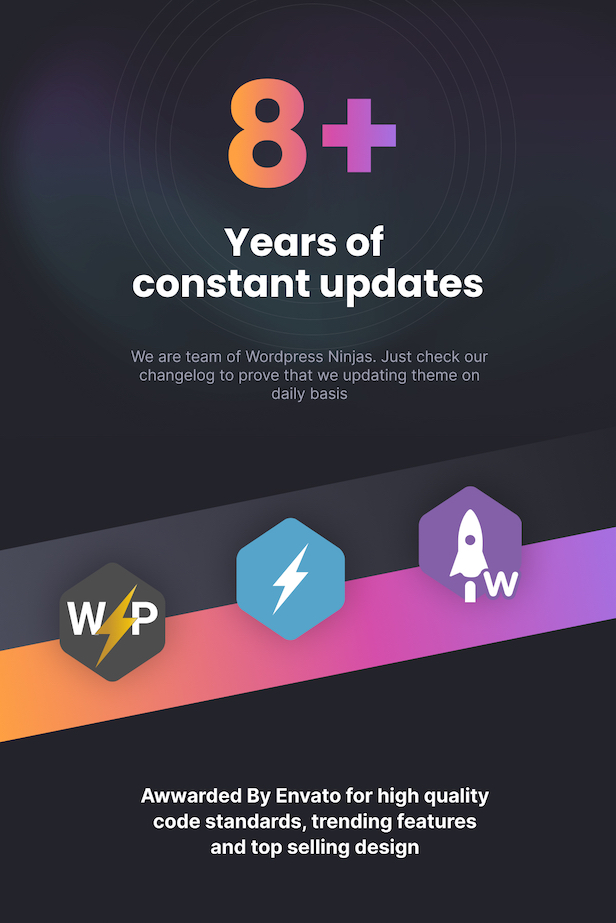 Bonus Plugins with total value more than 700$ are free for you
WP Bakery Page Builder
Revolution slider with 6 unique layouts
Advanced Product Filter plugin
Import WP PRO – all in one tool for bulk importing XML, csv feeds to theme
RH Frontend PRO (frontend submit),
RH Link PRO for hiding and changing offer links, statistic and cashbacks. Supports also user submitted links
RH Woo Tools (set of unique Tools for Woocommerce: Accessory tab, custom global tabs constructor, fake sold out counter)
RH Brand logo (automatically assign brand logo for Post images)
RH Gif (use animated images for Featured image)
RH Chart PRO (Gutenberg extension to build charts and graphs)
RH Fake Activity (mass adding and updating custom fields)
Greenshift Animation addon – to build complex animations in Gutenberg
Layered Popup plugin
Woocommerce Sale Notification (for fake activity on shop)
Affiliate WordPress theme functions
Do you want to create a comparison site like PriceGrabber or maybe a deal/coupon site like Groupon? Now you can have absolutely new level of affiliate smart functions. No more copy of external products, we offer a much smarter way for affiliate websites which makes your site really useful for users and for search engines
We researched the most profitable methods and added many additional unique instruments like top list builders, top tables, dynamic comparison (including multi-group comparison) and many special post templates and layouts.
We added support for many popular affiliate plugins and also import tool. You can also use the theme in combination with Content Egg Pro and Affiliate Egg Pro (CE free is included in theme for start) to have mega powerful functions like on top comparison sites. Check video for 1 minute super functional post and also, check our special step by step guide for best affiliate site on our WordPress theme. We also included special smart Autoblog templates which can help to turn the theme to money making auto pilot site. This is not just for another useless affiliate blog, you can make really professional and useful site for users.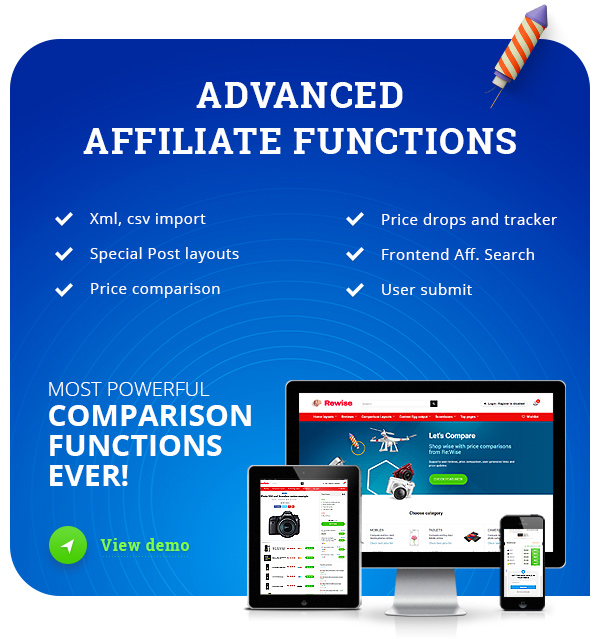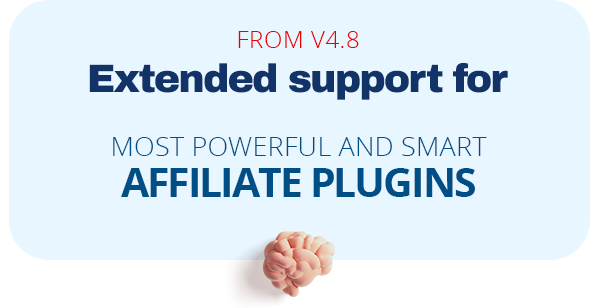 Full support of Content Egg and Affiliate Egg plugins
Content Egg helps to make your content more valuable for visitors and search engines. With simple clicks plugin adds content from youtube, google images, books, freebase, flickr, twitter, and much more. Also, it has affiliate modules. Free version has CJ coupons, and Offer module which can be used to add any links to the comparison list. PRO version – Ebay wordpress module, Zanox wordpress, CJ, Aliexpress, Linkshare, Affili.net, Shareasale, Affiliate WIndow, Tradedoubler, Optimisedmedia, Flipkart, Envato, Udemy, PepperJam, Tradetracker, Impact Radius and more
If you need parsers for specific local shops like wiggle.com, Etsy.com, iherb, Banggood, Snapdeal, Shopclues, Home18, Jabong, Myntra, Infibeam, Coolblue and others – I recommend to use Affiliate Egg plugin (not included in theme, ask for discount). Possible to create also custom parsers.
Please, note, theme doesn't include Content Egg PRO and Affiliate Egg PRO, but free version is enough for your start. The difference with PRO is only in a number of affiliate modules. Ask for a discount coupon for the PRO version in the comments.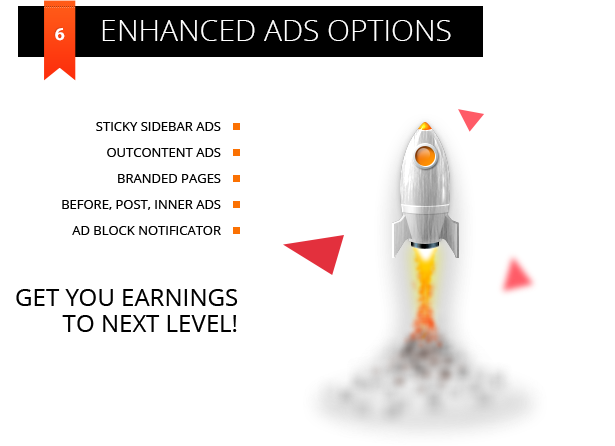 WordPress theme optimized for web vitals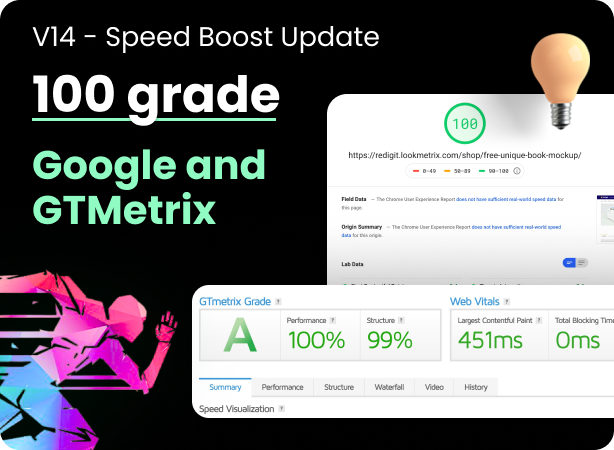 See what we made for Speed perfomance
Woocommerce shop options
Woocommerce became most powerful solution for online shops. And we extended these options for the last few years to make most powerful woocommerce theme on market. Here are few options which is included in theme
Product swatches and advanced filters
Ajax offset cart scripts
Wholesale option to choose number of products from shop pages
10 unique variants of shop and 20 layouts for Product pages. https://www.youtube.com/watch?v=WPkKx6D5POc
Support for Digital products and Licenses
Quick view and wishlist scripts are included
Listing builder
Conditional styles and scripts for better speed
Theme has modern clean design which we update according to current design trends. We included also a lot of unique Elementor modules and library of ready templates. For example, Listing Builder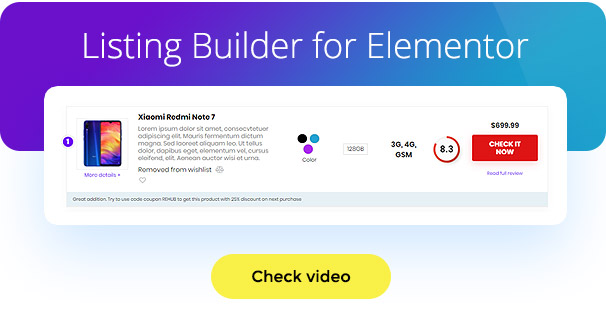 WE LISTEN OUR BUYERS AND IMPLEMENT MOST ACTUAL SEO TIPS AND PROFITABLE FUNCTIONS. YOU CAN SUGGEST NEW FUNCTIONS.
Multi vendor Marketplace for WordPress Theme
Our theme has advanced integration with next Multi vendor plugins for woocommerce: WCFM, Dokan, WC Vendor, WC Marketplace. Theme has special unique store profile layout which is also integrated with community functions, like Follow/Unfollow, Friend Adding, reputation system, Private messages
We also integrated store locator function (based on Geo My wordpress), and Product Locator.
All product templates are customized to show special vendor info box. And, of course, we made special responsive layouts including compact special navigation for vendor dashboard. Also, you can add additional field to vendor profile while registration. Please, read step by step guide for vendor shop setting
Another, unique and great function is that you can now make Vendor Price comparison in one product and help users to choose best product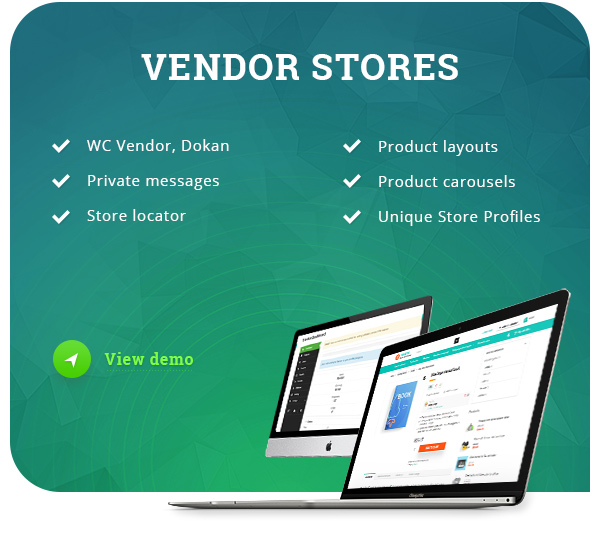 Unique Better Conversion Rate Tools for wordpress
We consulted with best moneymakers and added many instruments to theme for advanced and smart money making. There are many things which you can easily create with theme for top profitable sites
"Top of something"
Versus pages
Attribute (specifications) comparison bars with multigroup support
Price range pages, like "best phones under $200"
Top rated, popular set of offers
Custom Tables, Top lists and Comparison Charts
Advanced Search filters and dynamic comparisons
Price drop widgets by period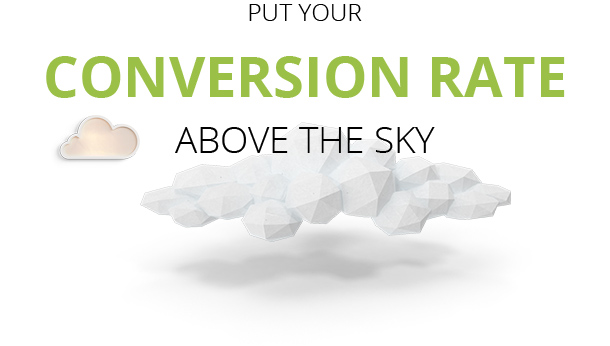 We added special schema markups to make special product snippets and even some secret schema for advanced snippets. You can also use Auto Top lists in theme and divide whole post on beautiful parts with Autocontents. You can use also special Score widget with smooth button and special Offer Post Layouts with different design (compact, corner offer, comparison post layout).
Advanced Mobile WordPress Theme support
Mobile traffic grows a lot nowadays. So, we continue to improve mobile functions and they are in priority for us.
All our product and post grid and list have Great Compact Stylish look on mobiles
Product Mobile floating panel with button and navigation links
Advanced Product Filtering panel
Responsive Comparison charts
Quick Icon panel in header, compact mobile header layout and icon toolbars
Google Mobile friendly
Directory theme options
You can use your site also as a directory theme or Review theme. We added many functions for this and you don't need paid plugins now, because we added our RH Frontend PRO plugin for frontend posting and special product layouts for directory sites. Frontend submit has options to make paid submissions and limited submissions. You can sell submition packs and subscription packs.
Theme also has advanced integrations for Geo My WordPress plugin which can help to make any type of Location searcher. Also, we added Table constructor, which can help to build special tables. Of course, Review functions for Editors, special review blocks, user reviews, help or not buttons, criterias, rating sorting, etc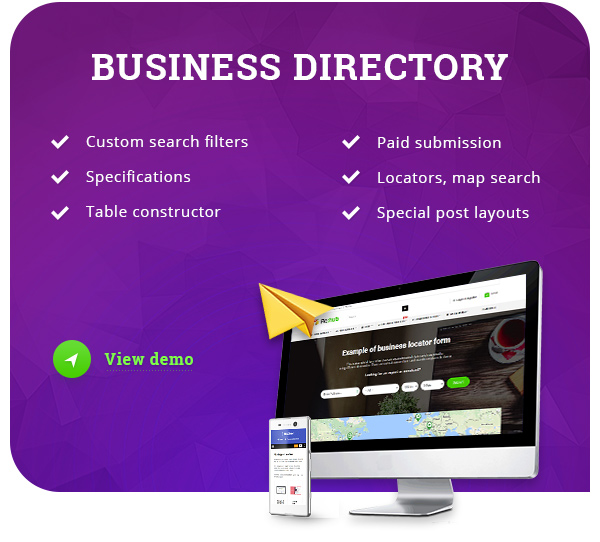 Community theme functions
All popular websites have community. We added advanced community functions with custom support for Buddypress, MyCred and membership plugin. All functions are in powerful connections with each other like never before. We added seo optimization for Buddypress Profiles and even share options.
Make business directory from your Buddypress, add blog and products tabs to profile, user can submit anything directly from their profiles. Register page was improved a lot and we also added Member type plugin with support for role synchronization.
Do you want to create list of user categories? Yes, you can do this now. Do you want easily to add different fields to User member types? You can do this with theme. Do you want to add reputation system? It's easy (badges, custom point support, rank support). Do you need a forum? Just one click.
Read our new docs How to make advanced User Driven Community on WordPress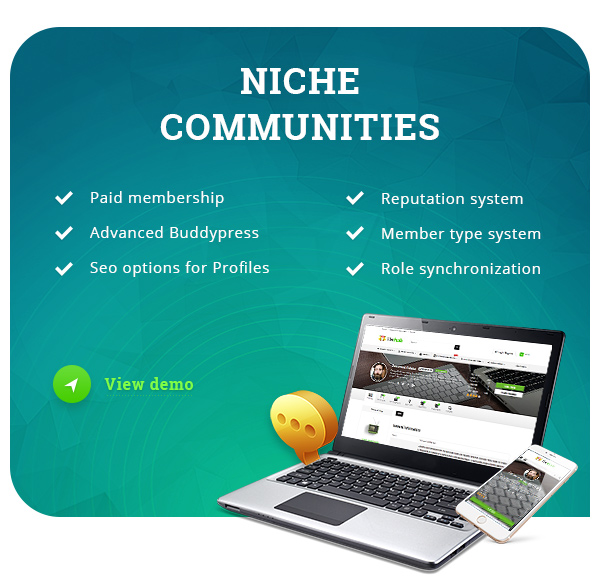 Learning courses functions
On the latest theme versions we added also popular Learning Course support and a new demo. You can make a learning site now with Affiliate courses like Udemy, and Coursera. And also you can build your own course site with help of Tutor LMS plugin
First on Envato
We continue to prove that Rehub is most innovative theme on market and as bonus, we added new 3d/AR options to woocommerce products and pages. Check AR woocommerce demo on your phone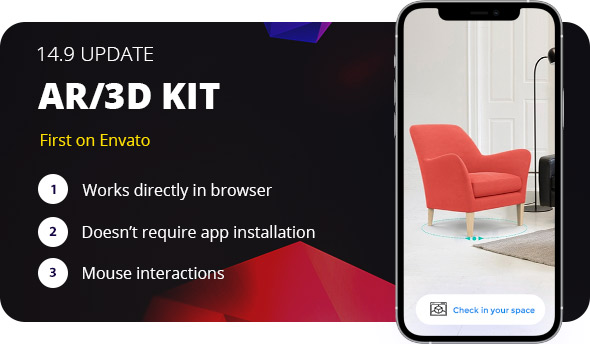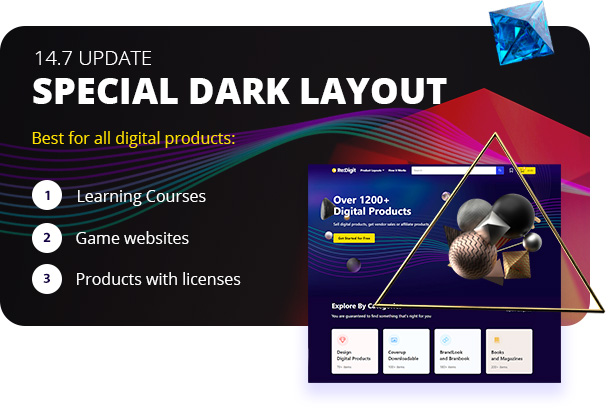 Do you want to add WOW effect to site? Use our unique WOW animation framework

Why Rehub Theme is unique and one of the best theme for passive income sites?
Frontend posting, frontend reviews, including limited submissions or paid submit
Unique Gutenberg modules
Customizable filter panel for all post modules
Coupon functions (for posts and for woocommerce)
5 different design layouts for woocommerce offers: grids, columns, sliders, carousels, rows
Multi vendor extended support. Wc Vendor and Dokan, WC Marketplace, WCFM are supported. Better functions even for free versions
Support for multiple vendors per one product and Price comparison Products
Vendor stores locator and product/post map locator, vendor and user filters and categories
Membership subscriptions and extended user role restrictions (works with S2Member plugin)
Extended Post Layouts
Price comparison functions
Extended moneymaking functions for earnings on affiliate programs
Extended support for Content Egg plugin (works with affiliate systems like Zanox, Linkshare, Affili.net, Ebay, Amazon, CJ, Impact Radius, Shareasale, Affiliate WIndow, Tradedoubler, Optimisedmedia, Flipkart, and others). Easy creating price comparison sites, reviews, monetizing content and more
Extended support for Affiliate Egg plugin (works with direct web sites like Etsy.com, wiggle.com, groupon.com, iherb.com, snapdeal, infibeam, shopclues, bestbuy, wallmart and many others). Please, note, AE PRO is not included in bundle
Top review list constructor
Top tables constructor, top charts constructor, Top sets pages
Specification builder, Company profile builder
Dynamic button for add to comparisons (supports multigroup for comparisons)
Responsive table constructor
Catalog constructor
Visual composer is bundled with >20 custom content modules
Advanced Product FIlter plugin is in bundle. Plugin is useful for creating filter searching and specifications.
RH FRontend PRO is bundled with theme. Plugin adds frontend use submissions to your site, possible to add paid submit, woocommerce products are supported in plugin
Tons unique shortcodes such as ajax categories archive, reveal buttons, countdowns, pricetables, offer lists, etc
Automatic auto contents shortcode, sticky contents
User login/register popups and custom author template
Extended user review system
Hot metter, favorites, post report, like or not scripts
RTL support
JSON-LD schema
Option to use Adsense optimized layout
Quick specifications from Icecat
Custom badge system
Brand archive
Printable coupons
Custom ajax search
Good speed
Advanced Mega Menu (supported on mobiles also)
All functions are good also on mobiles
And much, much more + often updates
AMP extended support
Special Post Layout optimized for reading according to new trends
Product Layout for different purpose, booking, comparison, Extended photo, etc
Unique View counter with filter for popular by date
Customizer support
Special plugin to hide, cloak and bulk change affiliate links
Multicurrency Support
Advanced rating system for woocommerce

Attention for using nulled versions – you have limited access to theme functions. Only official buyers from Themeforest have access to frontend posting plugin, multivendor, affiliate extension for deal and coupons, specification extensions, Membership options and many others useful instruments. Be aware of nulled version as it has javascript backdoor injected in jquery.js file
BEFORE PURCHASE – please, check our refund policy https://themeforest.net/item/rehub-directory-multi-vendor-shop-coupon-affiliate-theme/7646339/faqs/30579 and also support policy https://themeforest.net/item/rehub-directory-multi-vendor-shop-coupon-affiliate-theme/7646339/faqs/30954
NOW IN PROGRESS – Migration all demos to Greenshift Gutenberg plugin